Magna International will present its newest concept car, the MILA Blue, at the Geneva Motor Show 2014. The latest example of Magna's expertise in complete vehicle design and assembly is a lightweight, four-seat, A-segment (mini) natural-gas powered concept car. MILA Blue is the seventh concept vehicle in the MILA line and weighs 300 kilograms less than "typical" A-segment vehicles. It achieves this significant weight reduction through the use of innovative materials and downsizing.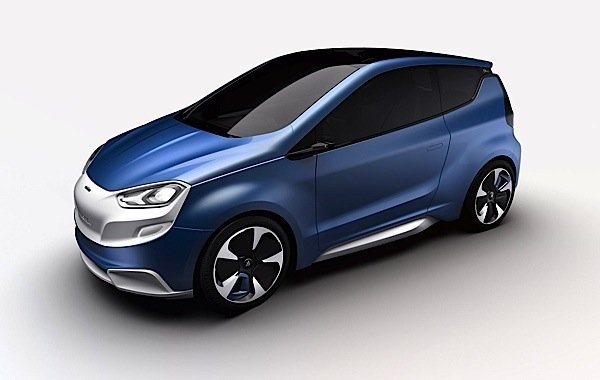 The drive system in MILA Blue is a compressed natural gas hybrid drive that achieves a carbon footprint of less than 49g CO2/km. The combustion engine is coupled with an automatic manual transmission and a belt-driven starter generator. The vehicle's comparatively light weight allows for the use of a 12 volt electric motor and start-stop system to drive on electric power in stop-and-go traffic and cruising up to 30km/h.
Strong gains in fourth quarter and yearly financial results
Magna International posted its fourth-quarter and 2013 financial results today, reporting sales of $9.17 billion for the quarter. This was an increase of 14 per cent over the fourth quarter in 2012. Magna's fourth-quarter profit was $458 million, compared to $351 million in 2012. Dividends to shareholders increased by 19 per cent on the strong sales.
Vehicle production increased in North America and in Europe, relative to 2012, as did Asian production sales, tooling, engineering and other sales.
Sales of complete vehicle assemblies rose 20 per cent to $3.06 billion for the year. Volume of complete vehicle assemblies rose 19 per cent over 2012 numbers, to 147,000 units.
"We maintained our solid performance in North America and made further progress in improving profitability in Europe," Magna chief executive officer Don Walker said in a statement. "Recent investments in Asia have begun to yield returns, even while we continue to invest in the region."
South America, which is part of Magna's geographic segment it calls Rest of World, (also including Africa and Asia), remains "challenging" for the company, but is "poised" to begin improving.
Magna calls itself the most diversified automotive supplier in the world, designing and manufacturing everything from auto components to complete vehicles, which it sells to OEMs of cars and trucks around the world.