Alzheimer's disease is a brain disorder that usually leads to dementia. The disease destroys individuals' thinking and memory skills, and after a certain time, individuals may lose the ability to perform simple tasks.
Traditionally, doctors have struggled to diagnose the disease with certainty unless it leads to death and is diagnosed on autopsy. While contemporary medicine innovations are providing ways to definitively detect Alzheimer's disease when an individual is alive, there are still challenges involved in detecting it in its early stages.
For these reasons, the news regarding Korea's smart lens technology and its capability to detect Alzheimer's disease at an early stage is one full of promise for medical technology.
How the Smart Lens Technology Works
The Korea Institute of Machinery and Materials (KIMM), a non-profit government-funded research institute, has engineered design solutions that target the early detection of Alzheimer's disease.[1] KIMM was founded in 1976 and has been contributing to Korea's economic growth by performing key R&D operations in various fields such as mechanics and materials and also commercializing the developed technologies and products.
The organization has now developed a lens that may change the direction of neurology, globally. The lens is best described as a transparent biocompatible polymer lens. This lens is implanted behind the cornea such that it does not interfere with the patient's vision. This lens is characterized by a grate-like array of minuscule parallel lines along its surface. If the patient has no signs of Alzheimer's disease, the lines and slits on the lens will form a neutral pattern.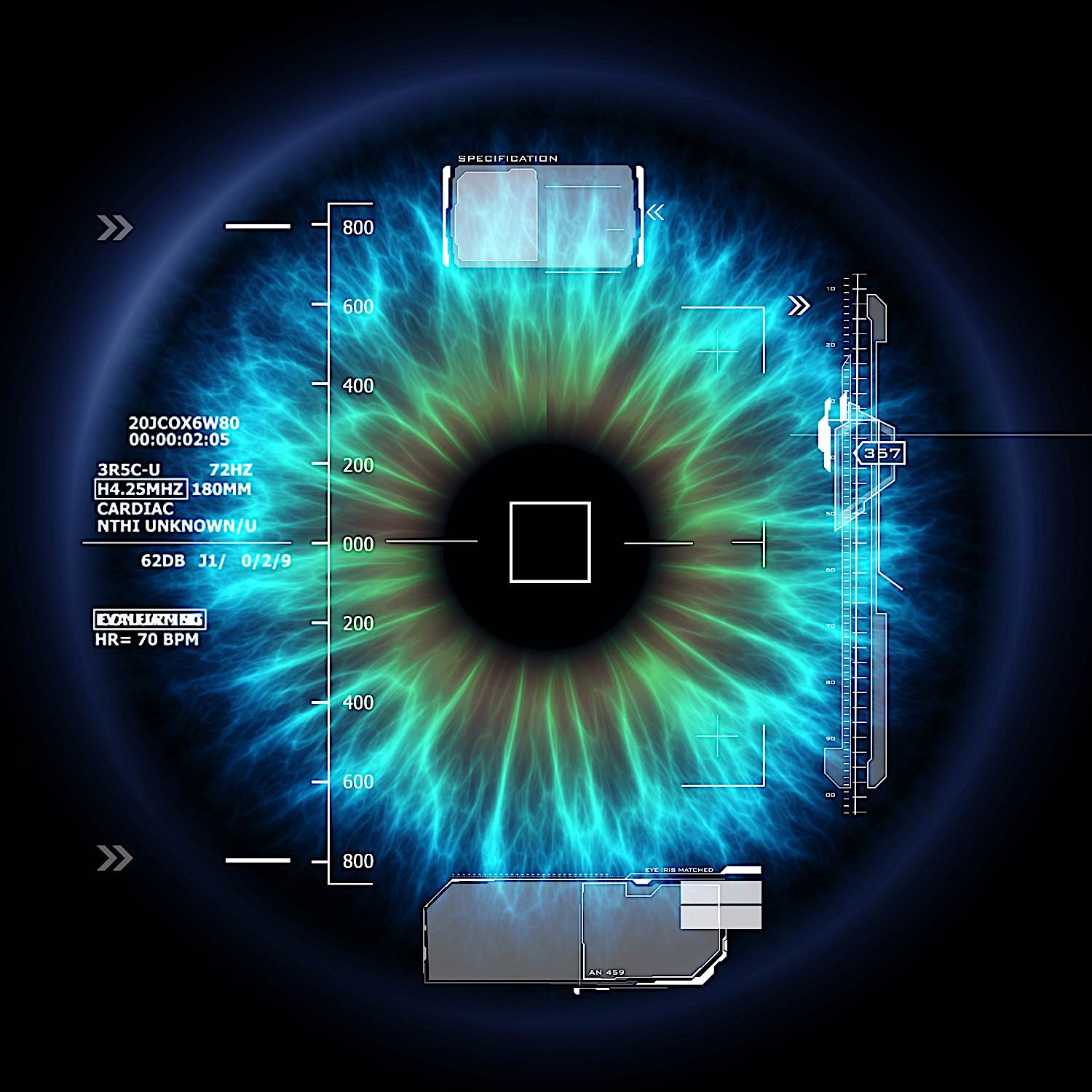 However, if the biomarker chemicals linked to Alzheimer's disease are detected in the ocular fluid, it will lead to the spacing and slits changing their neutral patterns.
Alzheimer's disease: specific biomarkers
Alzheimer's disease is a condition that demands specific biomarkers for its diagnosis. A layer of transparent hydrogel is a crucial element that is used in ensuring sensitivity to the targeted biomarkers. Once it comes in contact with the fluid, it will result in an alteration of the normal lines and slits. The result will be what is referred to as a moiré pattern. [2]
The pattern is composed of regularly repeating shapes such that they are combined and recombined leading to the creation of visual stripes that are crucial in detecting any key changes. This pattern is not detectable by the patient but needs to be put under a microscope to identify individuals with early stages of Alzheimer's disease. The use of this pattern is desirable because it is more sensitive than other ways used to detect changes in the hydrogel pattern.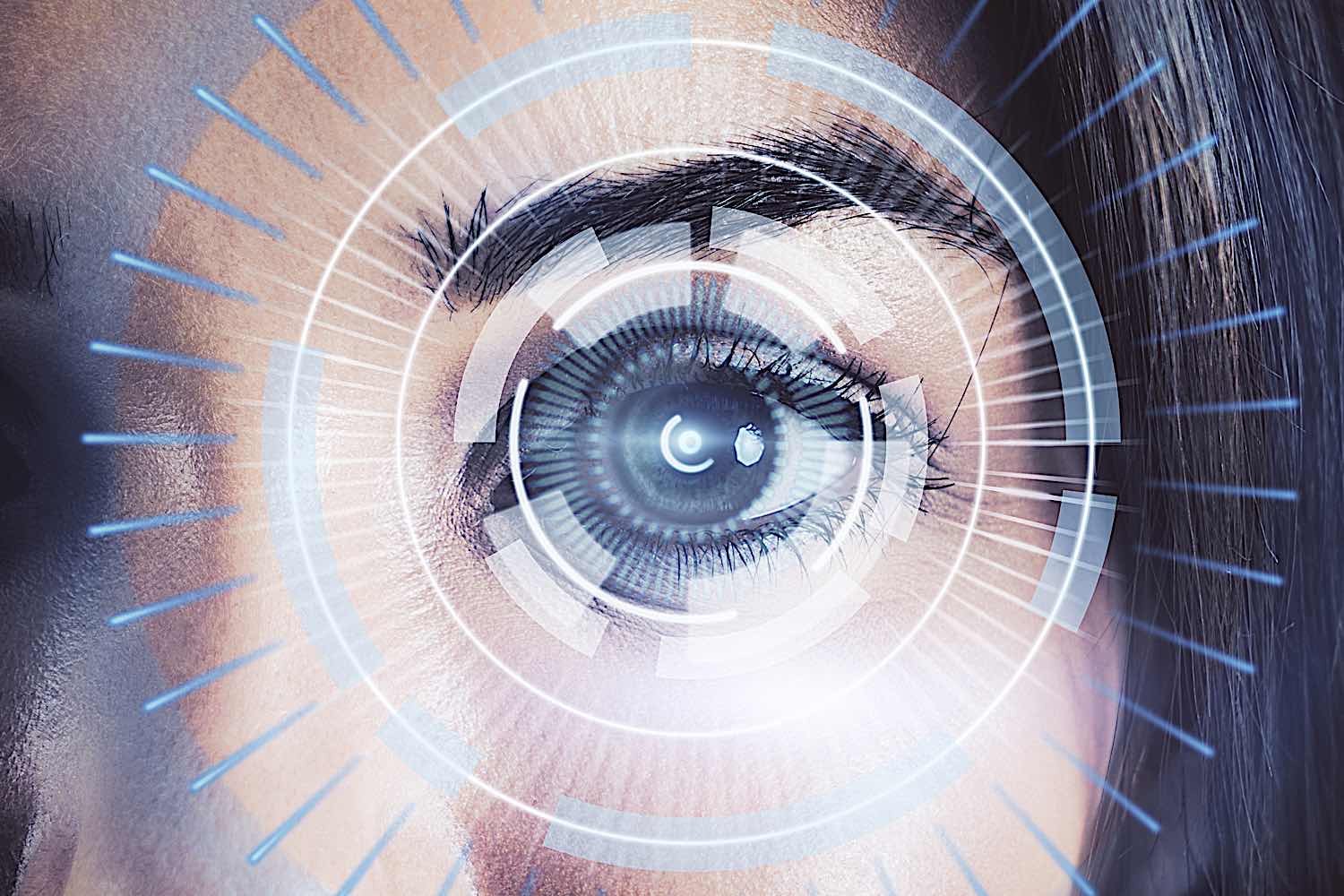 How the Technology Was Developed
Alzheimer's disease affects at least 50 million individuals globally. In most cases, the disease is detected late as the brain disorder develops for years with no symptoms. Some mild cognitive impairments later develop into serious conditions such as Alzheimer's disease.
Advancing technology is allowing researchers to capitalize on new technologies such as artificial intelligence and nanotechnology. It is these technologies that have created the platform for the development of Korea's first-ever intraocular lens. The use of technology has been associated with more accurate diagnoses.
An intraocular lens is a device that is inserted into the eye using a medical procedure. While conditions such as Alzheimer's disease are incurable, treatment involves slowing down its effects especially when it is detected at an early stage. It is also possible that the lens may be useful in tackling other neurological conditions.
The researchers at KIMM developed a bio-sensing system to study the characteristics of the eye that are directly connected to the brain. This research led to the discovery of the biomarker chemicals that are crucial in detecting Alzheimer's disease at an early stage.
Thus, this technology coupled with the hydrogel pattern ensures that the material contracts when it detects the target biomarker. This is because the antibody is bound to the hydrogel. The implantable detection system was created through trilateral cooperation between KIMM, Severance Hospital, and Yonsei University.
The technology has been tested on extracted pig eyes with huge success. The advancement in this research involves the detection of tau protein and amyloid beta protein, which are hallmarks of Alzheimer's disease. [3] Research is still underway to ensure that the technology can target other brain disorders.
How the new lens technology improves on existing technology
Principal Researchers Geehong Kim and JaeJong Lee at the KIMM research institute have indicated that the use of intraocular lens technology could reduce the social costs associated with Alzheimer's disease.
This is because the technology would ensure that the disease is detected in its early stages. This contrasts with the existing technology that has struggled to provide certainty when detecting Alzheimer's disease at an early stage.[4]
Current technology only provides estimates, especially when dealing with degenerative brain disorders that have no symptoms for a prolonged time.
This intraocular lens technology differs from traditional biosensors in that it can detect target biomarkers directly. There is no need for fluorescent or electrochemical labels. The moiré signal-based biomarker detection technology is easily implanted into the body as there is no need for an external power source. This innovation by KIMM has been cited by the medical community as a step toward precision neurology.
Conclusion
The research is still ongoing at the KIMM research institute, with the aim to provide the technology for commercial purposes. The current medical technology involves multiple imaging modalities and tests that are still unable to predict Alzheimer's disease effectively.
Therefore, measuring the biomarker chemicals present in the eye has presented an interesting finding that led to the innovation of this special lens technology.
The technology is not yet available for commercial purposes but creates a new platform to tackle Alzheimer's disease.
---
References