Engineers at the University of British Columbia have developed a new process for reinforcing concrete. After running a series of lab tests examining the structural integrity of concrete made from a variety of materials. One of the researchers involved in the development of the new process is Obinna Onuaguluchi, a postdoctoral fellow in civil engineering.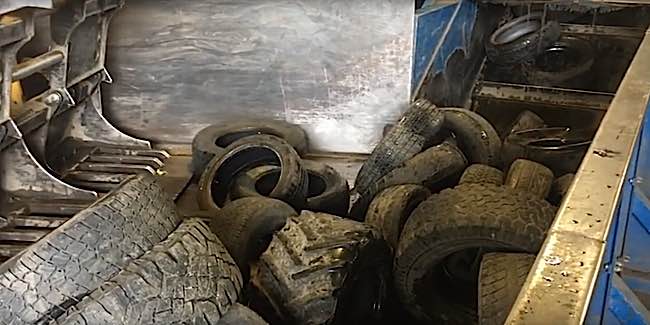 "Lab tests showed that fibre-reinforced concrete reduces crack formation by more than 90 percent compared to regular concrete," according to Onuaguluchi.
Quick Facts
Recycled tires make pavement more durable
3 billion tires produced annually
Carbon foot print of tire industry: 7 per cent of green house emissions
Each tire when it is recycled produces 1 kg of fibre
New process uses the recycled fibre in concrete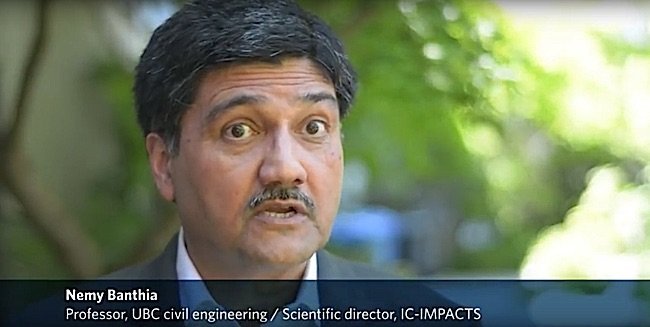 Professor Nemy Banthia, UBC civil engineering explains: Using tires this way does two things: "Not only are you using up the fiber, which goes to the concrete industry , with 6 billion litre cubes needed every year, but it also improves the properties of concrete."
Professor Nemy Banthia, UBC Engineering explains the concept:
The team of researchers experimented with various proportions of recycled tire fibres along with sand, cement, and water. A mixture containing 0.35 percent tire fibres yielded the best results. Onuaguluchi explained that the polymer fibres bridge cracks that naturally form over time, which protects the structure and helps it to last longer.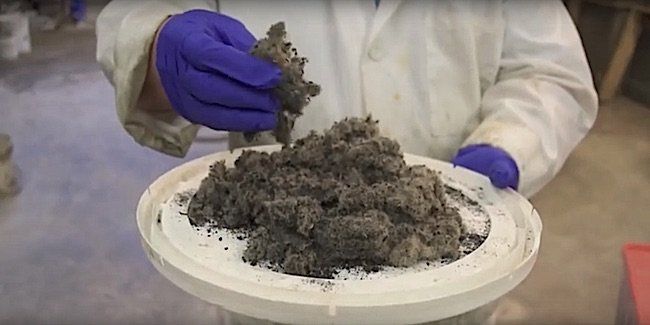 Nemkumar Banthia, civil engineering professor overseeing the work and scientific director of the Canada-India Research Center of Excellence, emphasized the environmental impact as well as the industrial benefits of the research. Approximately three billion tires are produced annually. Recycling the tires for use in this process drastically reduces the number of tires ending up in landfills, while also creating stronger, more resilient concrete. Banthia stated that "adding the fibre to concrete could shrink the tire industry's carbon footprint and reduce the construction industry's emissions, since cement is a major source of greenhouse gases."
Tests indicate less cracking and damage in roads made from recycled tire fibre
Roads utilizing recycled rubber is not entirely new. After all, asphalt roads that use shredded pieces of rubber exist in various countries around the world, including the United States, Germany, Spain, Brazil, and China. However, the fibres have the added benefit of improving resilience and longevity. Concrete containing these fibres was used to resurface steps in front of University of British Columbia's McMillian building in May. While tracking performing using sensors embedded within the concrete, the research team discovered that everyday strain resulted in significantly less cracking and damage.