Cascade Aersospace of Abbotsford, British Columbia, has subcontracted Marshall Aerospace and Defence Group Canada, also of Abbotsford, to provide maintenance and service support for the RCAF's legacy fleet of CC-130 Hercules aircraft, covering airframe and related components. The total contract is reported to be worth approximately $423 million, though the amount pertaining to the Marshall portion of the work is not disclosed. Cascade is the prime contractor for the so-called avionics optimized weapons system management programme (AVS OWSM), and Marshall has served as the engineering subcontractor since 2006. The present contract extends that work until 2016, with options for additional extensions.
Cascade provides engineering services, integrated logistics support, equipment repair and overhaul services, and major third line inspection and repair for the aircraft structure and its ancillary systems, according to a statement issued by Marshall.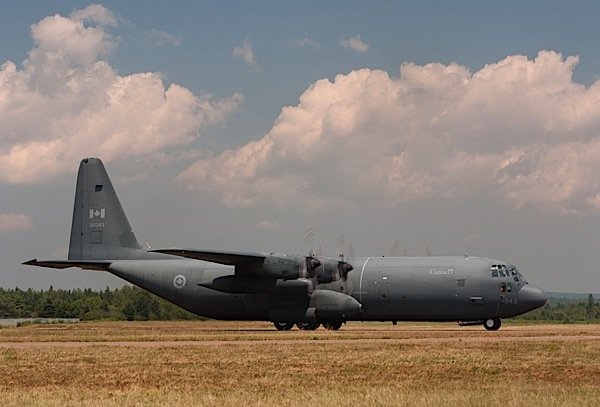 Marshall Aerospace and Defence Canada is the Canadian branch of the UK parent company, founded in 1906 and headquartered in Cambridge, England. Marshall claims to be the world's largest independent aerospace and defence company, offering "world-leading MRO services" for fixed-wing military aircraft. The UK company has been maintaining the RAF's C-130 Hercules transport aircraft fleet for "about 50 years."
Canada's first CC-130E Hercules entered service in 1960. The CC-130H fleet was purchased in 1996. The four-engine turbo-prop aircraft is manufactured by Lockheed Martin and used for troop transport, tactical airlift, search-and-rescue, air-to-air refueling, and training. It has a maximum range of 7,222 kilometres (4,488 miles) and a cruising speed of 556 kilometres per hour (345 mph). It has short takeoff and landing (STOL) capability and can be used for a wide range of missions and emergencies in "almost any terrain and under the most challenging weather conditions."
Under the OWSM approach, developed in the 1990s, the Defence Department's procurement process requires that a prime contractor, in this case Cascade Aerospace, be responsible for all avionics systems support, including program management, engineering support, software support and materiel support. According to the Defence Department's Evaluation of Aerospace Equipment Maintenance, the objective of the OWSM system is for contracts like this one to be "performance based, outcome focused and incentivized."
The Department of National Defence currently operates fifteen fleets, comprising 325 aircraft.