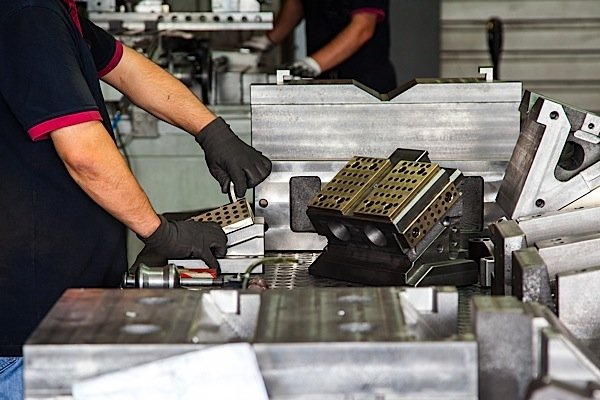 Ontario manufacturing continues to be the bright spot in the Canadian economy, in the words of RBC chief economist Craig Wright. He was commenting on the latest RBC Canadian Manufacturing Purchasing Managers' Index (PMI) released today. The monthly survey of purchasing managers in the manufacturing sector remained in negative territory in January, but less so than in December. December's reading of 47.5 was a five-year low for the index; January's reading was up, reaching 49.3. This brought it closer to stabilizing, said Wright. A reading of 50 is neutral. There were also fewer manufacturing job losses in January.
In Ontario, however, export sales helped offset the continuing declines in Alberta and BC, where declines in capital spending are weighing on the economy. The president of Canada's Supply Chain Management Association, Cheryl Paradowski, commented that a "solid upturn" in new work orders from abroad helped support production levels, but did not quite offset weak sales at home. Canada is experiencing "diverging fortunes," she said, with Ontario enjoying an export-driven manufacturing rebound while Alberta and BC are struggling with the oil-related downturn.
After December's record low, Canada's manufacturing sector was close to stabilizing in January, with improving exports a key ingredient at the start of 2016. Manufacturers saw a solid upturn in new work from abroad, which helped support production levels but didn't quite offset sustained weak domestic sales. The figure for Canada as a whole continued to mask diverging fortunes provincially, notably between the export-led manufacturing rebound in Ontario and the oil-related downturn faced by a large proportion of manufacturers in Alberta & British Columbia.
A report on the US manufacturing sector released today by the Institute for Supply Management was also below expectations, as factory production contracted in January. A similar survey of Chinese purchasing managers also showed decreasing output in that country. A further drop in oil prices on Monday, combined with the weaker than expected manufacturing data, was enough to send North American markets into a fall.
Statistics Canada, meanwhile, released its own gross domestic product numbers for November, and they show that manufacturing output rose 0.4 per cent that month after two months of decline. Growth in the manufacturing of durable goods such as wood products and metal products was particularly strong, rising 0.8 per cent. Overall, the country's gross domestic product was up 0.3 per cent in November, with increases in wholesale and retail trade, oil and gas extraction, and manufacturing.