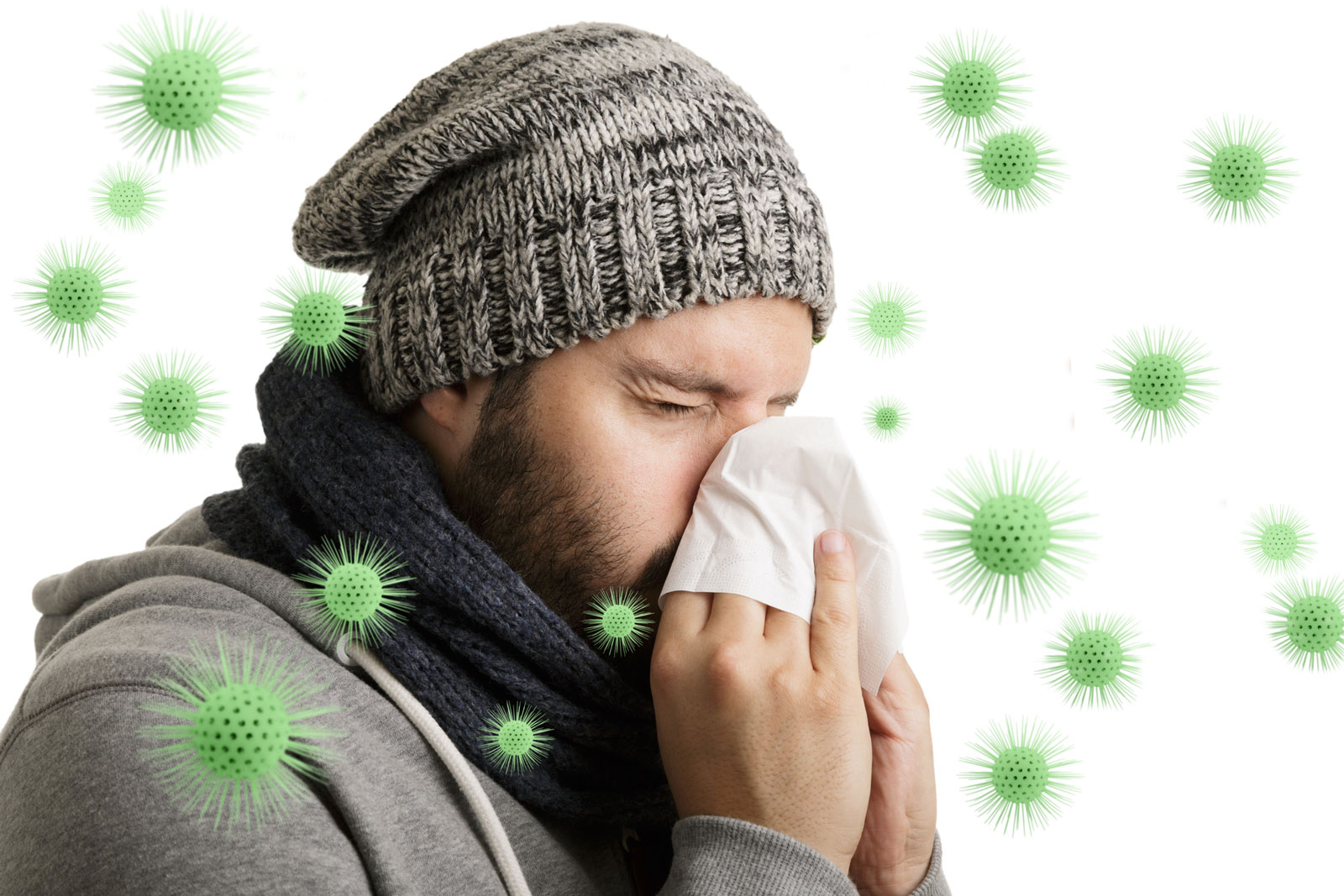 Researchers from Northwestern University, Illinois, have created a face mask that seeks to inactivate viruses that are carried in droplets found in coughs and sneezes.
They have found that non-woven fabrics used in most masks work well in demonstrating theconcept.
In more detail, the findings were that a lint-free wipe with 19 per cent fiber density sanitized up to 82 per cent of escaped respiratory droplets by volume [1]. These fabrics add no difficulty to breathing, and the on-mask chemicals did not detach during simulated inhalation experiments.
Jiaxing Huang, a professor of materials science and engineering in Northwestern's McCormick School of Engineering, published a paper on these findings in the journal Matter. Graduate student Haiyue Huang and postdoctoral fellow Hun Park, both members of Huang's laboratory, are co-first authors of the paper.
"Masks are perhaps the most important component of the personal protective equipment [PPE] needed to fight a pandemic," said Huang, who is heading the project. "We quickly realized that a mask not only protects the person wearing it, but much more importantly, it protects others from being exposed to the droplets [and germs] released by the wearer." [2]
"Where there is an outbreak of infectious respiratory disease, controlling the source is most effective in preventing viral spread," said Haiyue Huang. "After they leave the source, respiratory droplets become more diffuse and more difficult to control." [3]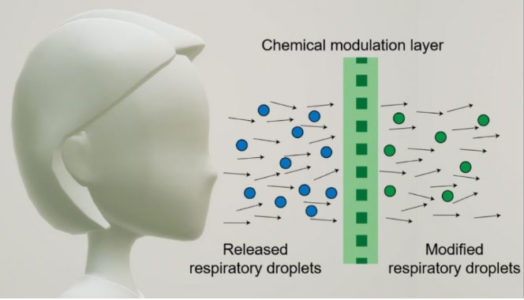 The Northwestern University researchers say their chemically treated masks are at proof-of-concept stage and more research is needed.
There is the argument that regular surgical masks currently available help stop the spread of the virus without the need for enhancements.
While masks block and/or reroute respiratory droplets that have been exhaled in coughs, sneezes and breathing, many can still escape (with viruses in them). These escaped droplets can indirectly infect others by landing on surfaces, hanging in the air, or being inhaled by others. Huang and his team wish to alter these escaped droplets chemically in order to inactivate viruses in less time. [4]
Huang's mask design hoped to load molecular anti-viral agents (like acids and metal ions that can readily dissolve in escaped droplets), not contain volatile chemicals or materials that were easily detachable and therefore inhalable by the wearer, and of course, not make breathing more difficult.
After performing multiple experiments, Huang and his team selected two well-known antiviral chemicals: phosphoric acid and copper salt [5]. These non-volatile chemicals can't be vaporized and potentially inhaled, while also creating a local chemical environment that is unfavorable for viruses. [6]
"Virus structures are actually very delicate and 'brittle,'" Huang said. "If any part of the virus malfunctions, then it loses the ability to infect." [7]
"Our research has become an open knowledge, and we will love to see more people joining this effort to develop tools for strengthening public health responses," Huang said. "The work is done nearly entirely in lab during campus shutdown. We hope to show researchers in non-biological side of science and engineering and those without many resources or connections that they can also contribute their energy and talent." [8]
This work was mainly supported by the National Science Foundation (RAPID DMR-2026944).
Notes
---
[1] Source: "Face mask aims to deactivate virus to protect others", Science Daily, (https://www.sciencedaily.com/releases/2020/10/201029142017.htm).
[2] [3] [4] Source: "Breathable face mask aims to kill viruses in coughs and sneezes", The Engineer, (https://www.theengineer.co.uk/breathable-face–mask-kills-viruses-fabrics-northwestern/).
[5] [6] [7] [8] Source: "New sanitizing mask could help reduce coronavirus respiratory droplets", Healthline, (https://www.healthline.com/health-news/new-sanitizing-mask-could-help-reduce-coronavirus-respiratory-droplets?c=965707936185#Do-we-need-chemicals-on-masks?).