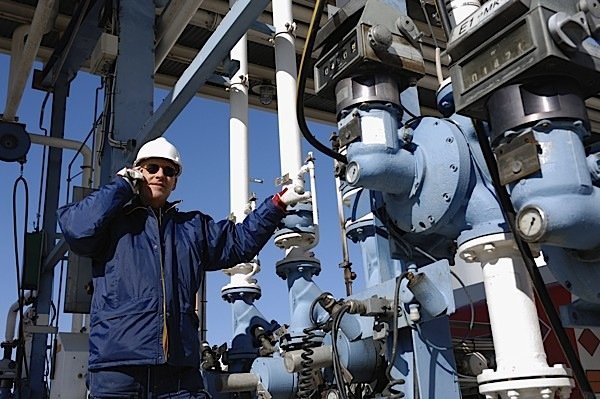 Canada's economy could lose as many as 185,000 jobs in 2015 as a consequence of reduced spending in the oil and gas industry. A new report from the Petroleum Labour Market Information division of Enform says the reduction in capital and operational expenditures could be as high as $31 billion this year, a drop of 25 per cent from last year. Based on that percentage decline, and assuming that spending patterns remained the same, last year's employment of 720,000 direct and indirect jobs could also drop by 25 per cent, the report says.
Most job losses, 68 per cent, would be in Alberta. Ontario could see an 8 per cent drop in oil and gas industry jobs. The biggest impact will be seen in the engineering construction industry, where there could be a 40 per cent decline in employment. That translates into about 75,000 jobs lost. Losses in companies that provide support activities for oil and gas would be the next highest, with a potential 14 per cent decline, or 26,000 jobs. Other industries including oil and gas extraction, architectural and engineering services, building supplies, finance, computer systems, fabricated metal manufacturing, truck transportation, machinery manufacturing and motor vehicle and parts manufacturing can all expect to see employment fall by as much as 29 per cent.
The underlying reasons for the fall in oil prices in 2015 differ markedly from 2008-2009. At that time, the global financial crisis drove down global demand for commodities and energy prices fell accordingly. The sudden downturn in 2009 was significant, but short lived, and the recovery that followed was equally dramatic. Spending rebounded sharply in 2010 and by 2011, the previous peak in 2008 had been surpassed. From 2009, industry production and expenditure accelerated, increasing 80% to 2014. In 2015, the fall in oil prices is driven by a complex set of factors that include global supply outstripping demand, 2014. This difference is expected to have considerable impact on the recovery path for the industry going forward.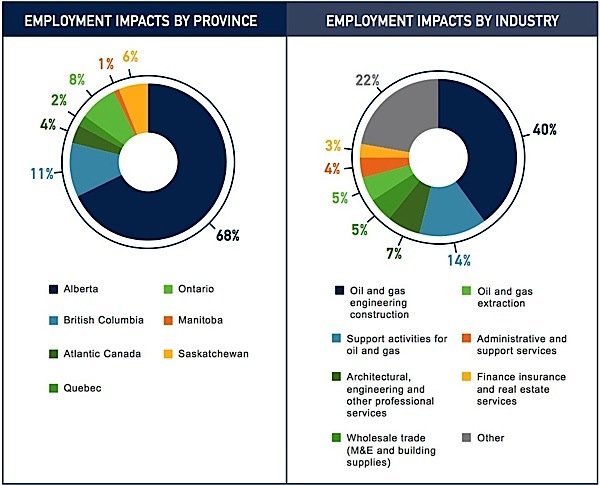 Comparing today's economic situation and dramatic decline in world oil prices, to the global recession of 2008-2009, the report notes that while the current reduction in spending may be similar, the underlying reasons for the drop in oil prices are different. The downturn in oil prices in 2009 was "significant, but short lived," and the recovery that followed was "dramatic." Spending in the oil and gas industry rebounded and surpassed the pre-recession peak by 2011. Today, however, the drop in oil prices is driven by a "complex set of factors" that include "global supply outstripping demand, geopolitics, and the protection of market share."
Oil production is actually forecast to grow "modestly" this year, with a number of development projects already underway expected to proceed. New drilling is expected to slow by 30 per cent for the year, however.
A poll taken shortly after the recent provincial election in Alberta revealed how important the oil and gas industry is to Albertans. A majority said that they want the new government to expand the oil sands and construct new pipelines to open up new markets. And nearly 90 per cent say they will evaluate the new premier on how well she deals with the oil industry.
A slight majority of Albertans, however, believe that the new government will have a negative impact on the oil and gas sector in general and on oil sands development and pipeline construction in particular.