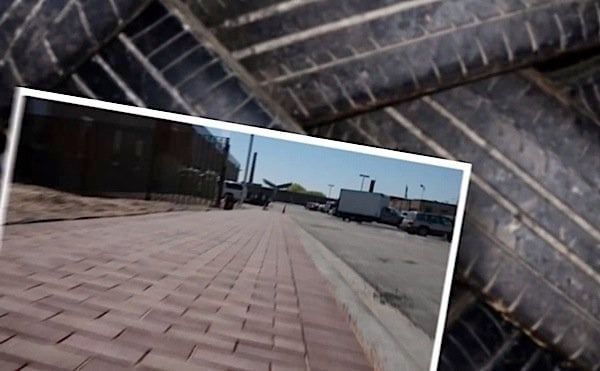 The organization that was set up by the Ontario government in 2009 to implement the province's Used Tires Program is offering $50,000 to community groups and non-profits to help them purchase recycled rubber products. The Ontario Tire Stewardship (OTS) is offering the money through its Community Renewal Fund. Eligible Ontario-based applicants can receive the money to purchase and install products like rubber mulch, athletic and arena flooring, roof shakes, sidewalk and pathway pavers, and playground surfacing.
The executive director of OTS said that the group wanted to encourage municipalities to rethink the way they approach building or renovating community spaces, and to consider sustainable options. Any community that has a current or future renewal project planned can apply for the assistance. This could be the rejuvenation of a community playground or fitness track, a parking lot, or other shared community space, as long as it will use recycled Ontario tire rubber in some form.
In fact, recycled tires are now widely used to create paving bricks that can be used in virtually any application where traditional concrete or clay bricks are used. The advantage is that using recycled tires keeps them out of landfill. According to one manufacturer, it takes 2,500 used tires and 75,000 plastic containers to create 5,000 square feet of pavers. The manufacturing process consumes 94 per cent less energy than concrete or clay, and consumes no water at all.
Tires, once considered unusable trash that inevitably ended up in landfill or in unsightly mountains of rubber, are now viewed as a valuable resource.
OTS says that its Used Tire Program now recycles 100 per cent of Ontario's tires, with approximately 12 million new tires coming into the stream each year. The program is funded by the tire industry, either manufacturers or importers, referred to as "stewards." For every new tire that is supplied to the Ontario market, the stewards remit a fee to OTS. The collected fees are used to collect, transport, reuse and recycle, and process used tires, and to fund research and development and consumer education.
More information about eligibility and the availability of funding can be found here.