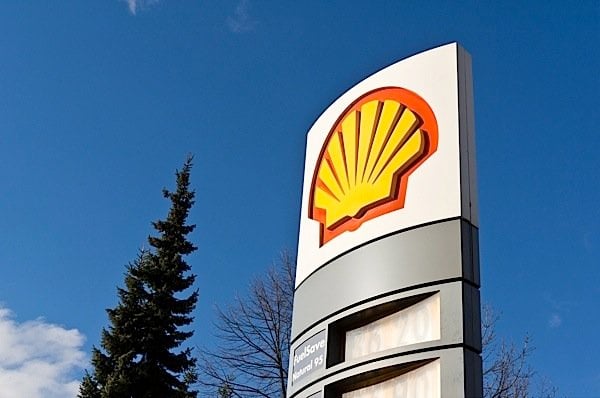 Canadian corporations saw profits shrink by 5.4 per cent in the third quarter of 2015. Earnings came in at $79 billion, according to Statistics Canada, down from $83.5 billion in the second quarter. Those second-quarter profits were up significantly (15.7 per cent) over the first quarter, which, at $72.2 billion, was the worst quarterly performance in three years. Profits have been down in three of the last four quarters. On a year-over-year basis, profits were down 10.4 per cent for all Canadian corporations compared to the third quarter of 2014.
The third-quarter decline resulted from a $2.4 billion drop in financial sector profits, and a $2.1 billion drop in non-financial businesses. The latter includes the whole range of manufacturing industries, as well as oil and gas extraction, wholesale trade and retail trade. Financial sector operating profits decreased by 9 per cent, largely due to a $3.9 billion drop in insurance carriers' profits. Banks, on the other hand, experienced 12 per cent growth in profits, to $10.8 billion for the quarter, mainly on interest income.
As expected, the oil and gas extraction industry took the biggest hit, posting an operating loss of $1 billion, the result of a 4.3 per cent drop in operating revenues, which have fallen by $10.6 billion in the past year. Oil producers will have cut capital expenditures by a combined $12 billion by the end of this year, according to a recent Conference Board of Canada report. Oil prices are expected to remain depressed for at least the short term. The Conference Board predicts that oil company profits will not return to 2014 levels until 2019. Other analysts say corporate profits in general will improve once commodity prices recover.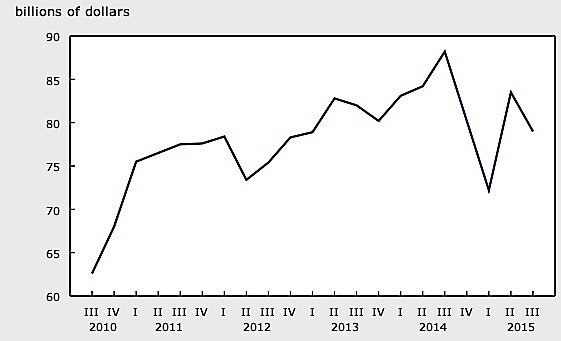 Profits were also down in the petroleum and coal products manufacturing industry, falling by $401 million to $1.1 billion.
In manufacturing, seven of thirteen industries reported lower profits, the largest being in the metal manufacturing sector. Profits there fell 55 per cent. Other declines were in the wholesale trade of machinery, equipment and supplies, and in building materials and supplies. Retail trade in food and beverage stores, clothing stores, and general merchandise stores was down 4.9 per cent.
The only retail sector industry to see growth in profits was cars and car parts dealers: profits were up 6 per cent for them.
Other industries that grew include transportation and warehousing and related support industries. The information and cultural industries, including telecommunications, publishing, broadcasting, motion pictures, sound recording and information services saw profits rise 9.6 per cent.