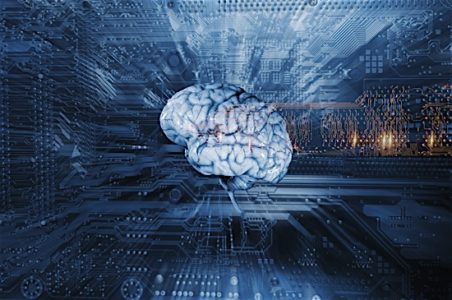 Microsoft has acquired a Montreal-based artificial intelligence company whose mission is to create literate machines that can think, reason and communicate like humans. Maluuba, which has been in business for just over five years, is described by Microsoft as having one of the most impressive deep learning research labs for natural language understanding. Microsoft's aim in the acquisition is to "democratize" AI and make it accessible to consumers, businesses, and developers, an aim that fits "fundamentally" with Maluuba's own vision for the technology it has developed.
Maluuba has focused on speech recognition in AI systems, building systems that can comprehend, synthesize, infer and make logical decisions like humans. In an interview with BetaKit, Maluuba's product manager Rahul Mehrota explained that language must be at the heart of any "truly intelligent" machine. The fundamental problem, as they see it, is teaching machines to understand humans, to reason, and to think.
At their present state of development, AI systems are highly specialized, capable of doing one thing very well, such as recognizing different breeds of dogs or birds. In that one area, they can achieve "super-human" performance, but can do nothing else. To become more like humans, such systems would have to develop the ability to learn new skills without "forgetting" what they already know.
Humans have an innate desire to know and understand. From a child learning to ride a bike to an adult gaining skills in an online course, we constantly absorb information from our environment through interaction. Motivated by this observation, we've developed a suite of tasks that teach artificial agents how to seek information actively, by asking questions. We've also designed a deep neural agent that learns to accomplish these tasks through efficient information-seeking behaviour. Such behaviour is a vital research step towards Artificial General Intelligence.
An example of how AI of this advanced type could be integrated into people's lives could be in the way we search for information with Google. Rather than simply presenting an overwhelming amount of information drawn from a database in answer to a query, really intelligent AI would read the documents in real time and provide an answer to the question. A similar application could be at the enterprise level, in which a person could ask a question in natural language and let the computer read all relevant documents before providing answers.
Microsoft is relatively new to AI, having formed a research unit only last fall with the aim of bringing research and engineering together to speed product development. AI market revenues worldwide are forecast to grow from $8 billion a year in 2016 to $47 billion in 2020. In a blog about the acquisition, the director of Microsoft's AI research unit, Harry Shum, said that the kind of "conversational AI" being developed at Maluuba could help them develop software that would allow computers to "read, write and converse naturally."
In 2016, Maluuba grew from a core team of two to twenty-five full-time employees and six interns, according to Mehrota. Financial details of the Microsoft acquisition were not revealed.