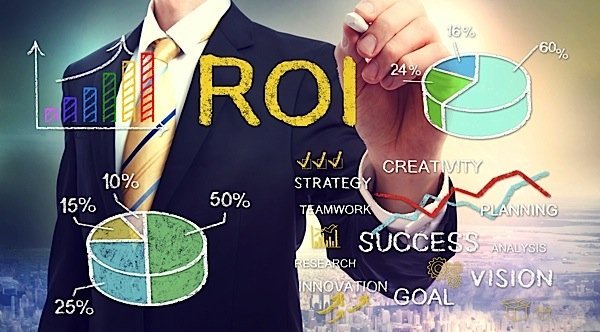 A sizable majority of Canada's small and mid-sized enterprises, or SMEs, intend to invest in their business in the coming year. A study from the Business Development Bank of Canada (BDC), being called the first of its kind, found that 76 per cent of the country's small business owners plan to spend $111 billion on real estate, machinery, and equipment as well as on workforce development and technologies in 2016. A similar amount was invested in 2015. Small businesses make up 99.8 per cent of all Canadian businesses, indicating how significant they are as an sign of the country's economic vitality. Since the recession ended in 2009, however, investment in firms has been stagnating, except in the mining and oil and gas industries, according to BDC.
The two top reasons given for investing were to fund business growth and to boost productivity or efficiency. These are reflected in the sums allocated for intended investment. Purchasing commercial buildings and land, building new facilities, and carrying out extensive renovations will account for more than half of all money spent: $63 billion. Capital outlays on machinery, equipment and vehicles will account for $21 billion of small business spending this year, the same amount as last year.
Many small businesses (59 per cent) are planning to purchase computer hardware and software, and a slightly smaller number will spend on developing their website and e-commerce activities. Information and communications technology (ICT) is known to significantly improve business productivity, according to BDC, and the bank finds it "encouraging" that a majority of small businesses plan to invest in it. Total spending in this area will be $6 billion.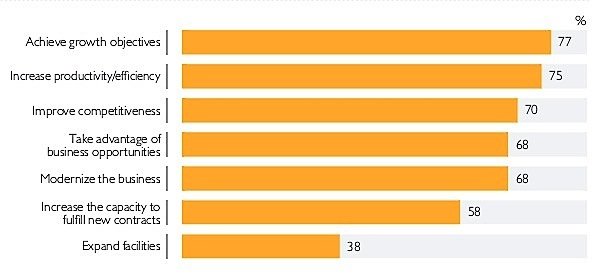 Approximately half of all small businesses indicated that they planned to invest in training or in recruiting new talent.
There is every indication that the future belongs to entrepreneurs who invest in their businesses. These SMEs have better growth prospects, a larger number of employees and the best chance to succeed in international markets. We strongly encourage SMEs to step up their investments in the coming months. Also, with the cost of borrowing at an all-time low, the time is ripe.
Those companies that are not planning to invest, or only in a limited way, most often cite unfavourable economic conditions as the reason. Almost half of all executives (48 per cent nationally, but 46 per cent in Ontario) expressed a lack of confidence in the economy. However, obstacles to investment differ depending on the nature of the business. Companies that export cite weak demand for their products, which results in less money being available for investing. Start-up companies, on the other hand, find it difficult to obtain financing, while high-growth companies say lack of funds generated by the business is their main concern.

Small businesses in Alberta, which have been hard hit by the oil market slump, will invest 27 per cent less this year than last year. It is the only province where investment intentions have declined.
The BDC report is based on a survey of 4,000 entrepreneurs from August to November. BDC is dedicated exclusively to entrepreneurs. Chief economist and Vice President Research Pierre Cléroux, encourages small businesses to invest, saying that the "future belongs to entrepreneurs who invest in their businesses." Those that do have better growth prospects, more employees and the best chance to succeed in international markets. He noted that with interest rates at an all-time low "the time is ripe."