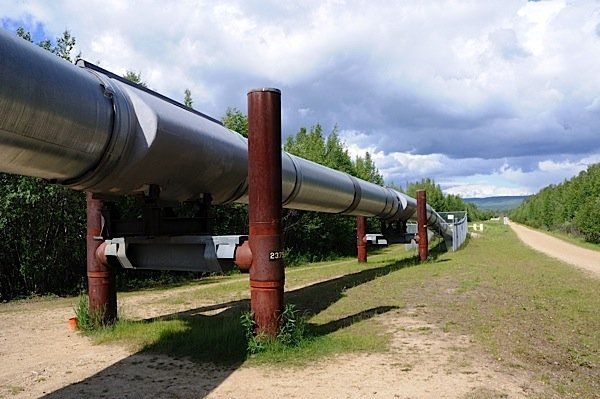 Beset by layoffs, falling oil prices and the rejection of its most cherished project, the Keystone XL pipeline, Calgary-based TransCanada Pipeline has submitted a revised proposal to the National Energy Board to build another controversial line, Energy East. The pipeline as now proposed is almost $4 billion more costly than the original, coming in at $15.7 billion. The Energy East pipeline, including existing pipeline and new, would carry 1.1 million barrels per day of Alberta crude to the Irving Oil refinery in Saint John, New Brunswick. A main benefit, according to TransCanada, will be in supplying domestically produced oil to refineries in Canada.
The company says it has incorporated more than 700 changes to the pipeline's route as a result of opposition from various First Nations and environmental groups.
TransCanada's troubles with US regulators go beyond the refusal by President Obama to allow the Keystone XL pipeline to go ahead. TransCanada is now facing fines of over $187,000 for allegedly failing to operate its existing Keystone pipeline safely. The US Pipeline and Hazardous Materials Safety Administration (PHMSA) reportedly identified 62 "probable deficiencies" and various other "anomalies" in the pipeline near St. Louis, Missouri. The pipeline has been in operation since 2010.
Among the deficiencies identified by PHMSA in a letter dated November 20, were metal loss anomalies in sections of the pipe. More than 60 per cent of the pipe's wall thickness had been lost, and in one case almost all of it, 97 per cent, leaving a metal thickness of just 0.012 inches. The letter says that TransCanada failed to correct these and other deficiencies for "multiple years." The company had thirty days to respond. It did note that the Keystone line has delivered more than 1.1 billion barrels of crude so far, without incident.
The CEO of TransCanada, Russ Girling, has said that the revised application for Energy East shows that the company is listening to the concerns of Canadians and acting on what they hear. Canadians do not want such projects if they come at the expense of safety and the environment, he said, and the new application "shows we can do that."