The valve and actuator business is worth $4.3 billion, according to the Valve Manufacturers Association, which is celebrating 75 years this year. The industry serves as a "bellwether" for manufacturing in general, as valves of one kind are used in the manufacture of virtually every product. In a statement, the president of VMA said that the valve industry has been on an upward trend since 2010, with growth both domestically and internationally. He said that shipments of valves are expected to grow by 3 per cent this year. The industry supports 20,000 jobs, but it faces challenges going forward.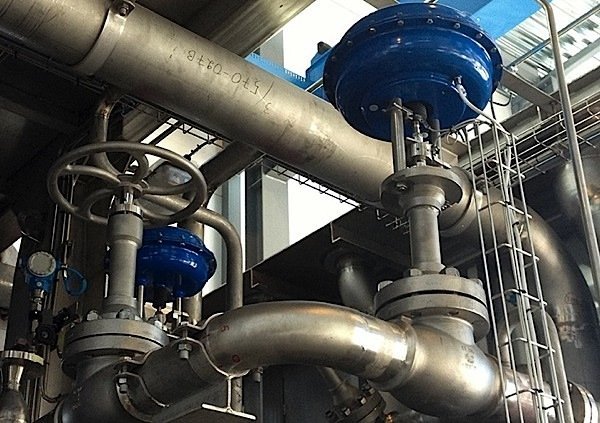 One source of these challenges is the rapid rise of the liquefied natural gas industry in North America. Fortunately, the challenges this growing industry presents are in the form of opportunities for the pipe and valve industry. In Canada, a number of large-scale LNG projects have been proposed, involving the building of pipelines and liquefaction facilities with the capability of shipping LNG to overseas markets. Pipe and valve manufacturers will have to respond to these new demands with product offerings that are capable of performing in all stages of the process, from well to ship to regasification terminal.
The UK-based cryogenic valve maker, Bestobell, recently announced that its products, which target the marine market, will now be distributed in North America. Bestobell valves control the flow of LNG used as a fuel for ships. The shipping of LNG is a "huge growth area" for companies like Bestobell.
To liquefy natural gas, the volume of the gas must be reduced by 600 times. The temperature of the gas must also be reduced to -162C (-260F), which means that pipes and valves used in the process will be specified to even lower temperatures, as low as -198C or -325F, according to an article in the current issue of Valve magazine. The performance of the valves through each phase of this process is critical.
At the liquefaction facilities, the natural gas is liquefied by means of refrigerants, compressors, heat exchangers, liquid-vapor separators, and throttle valves. Throttle valves in the conventional liquefaction process play a role in expanding the mixed refrigerants as they are passed from compressors to heat exchanger, where they cool the gas by indirect heat exchange. This process of repeated expansion of refrigerant through throttle valves has a built-in inefficiency, however, according to the inventors of a new process that would replace the throttle valve with a turbine expander.
As demand for better, more efficient valves grows to serve what is projected to be a multi-billion-dollar-a-year industry, manufacturers will have to develop the new products demanded or be shut out of the market.