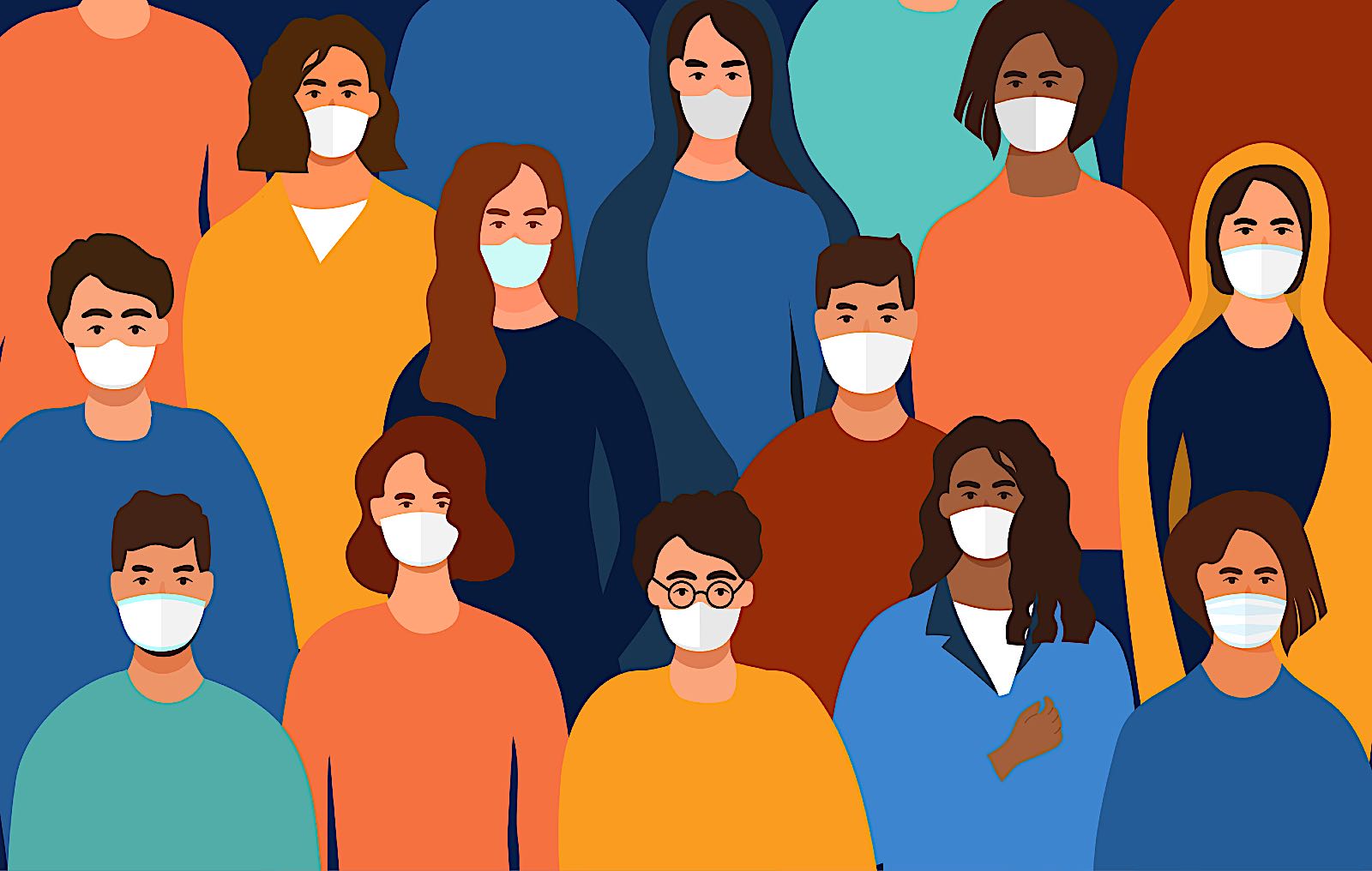 This year's Consumer Electronics Show, mainly referred to as CES, went virtual as a result of the pandemic, but it still allowed tech developers everywhere to bring their A-game. And thanks to the pandemic, the main focus of CES 2021 shifted towards sanitizer tech and fascinating ways technology can revolutionise PPE.[1]
Brands such as Razer, Airpop, LG, and Maskfone led the way at this year's CES event with their active technology masks, showing that a pandemic can provide inspiration for new products that make life easier while staying safe using PPE.
Here we are outlining what sets these products apart from the competition and how they are changing the face (literally) of PPE.
The Maskfone
---
The Maskfone is an innovative yet simple approach to removing the muffled sound of speech when using a face mask during calls. The mask itself has an N95 rating, so it is capable of filtering out 95% of airborne particles like viruses and bacteria, while the mask itself has a built in Bluetooth headset. The attached microphone and earbuds make it much more convenient to make calls while keeping the mask on, and users can listen to music without worrying about getting their earphone wires tangled in their face mask. The mask itself comes with 3 PM2.5 filters and is wash-friendly with prices sitting at $49.99USD (£37).[2]
Project Hazel by Razer
---
Yes, the gaming technology company Razer has done their part in making PPE and it is awesome. Currently their Project Hazel is not yet released for public consumption as they are still conducting some last-minute tests, but the coolest thing about this tech-integrated facemask is that it has a built-in microphone and speaker which amplifies a user's voice so that there is zero interference from the mask during conversations.
The technology built into the mask is designed to tackle all of the current mask-related issues, featuring active ventilation that removes a user's exhaled air and draws in cool, fresh air through its replaceable N95 filter. The mask is also transparent so a user's facial expressions are perfectly visible, and to top that off, Razer has added a series of customizable ambient lights inside of the mask that are activated in low-light environments, so everyone will be able to see each other properly, even at night-time.[3]
AirPop Active Plus
---
The AirPop Active Plus face mask has been integrated with a small "Halo" sensor located at the front of the mask which can connect to a user's mobile device via Bluetooth to give accurate data on breathing rate, air pollutants, and when the filters in the mask need to be changed so it can continue to filter out 99% of air particles.
The data that the mask collects can be stored on the app to give users a long-term view of their breathing behaviour as well as where they encounter the most air pollutants, making it perfect for staying fit in the city. The Halo-integrated mask costs $150USD (£108).[4]
LG's Puricare Mask
---
As one of the CES 2021 Innovation Award Honourees, LG's Puricare mask can be thought of as a complete air-filter for your face.[5] It features two HEPA filters that can filter up to 99.97% of air particles to 0.3 microns in size, built-in fans that remove exhaled air and introduce clean, filtered air, as well as a respiratory sensor that monitors the rate and volume of the user's breathing, automatically adjusting the fan for a more comfortable experience. It is also designed to specifically prevent a wearer's glasses from fogging up, but unfortunately it is currently only sold in parts of Asia for $229USD.[6]
[1] Techradar, "10 pieces of pandemic-inspired 'clean tech' that shaped CES 2021", https://www.techradar.com/news/10-ways-pandemic-inspired-clean-tech-dominated-ces-2021
[2] Maskfone, "Maskfone", https://maskfone.com/products/maskfone-small?sscid=21k5_aels2&
[3] Razer, "Project Hazel", https://www.razer.com/concepts/razer-project-hazel
[4] Airpop Health, "Halo Sensor", https://www.airpophealth.com/uk/halo-sensor
[5] CES, "LG Wearable Air Purifier", https://ces.tech/Innovation-Awards/Honorees/2021/Honorees/L/LG-Wearable-Air-Purifier.aspx
[6] Tom's Guide, "High-tech face masks to watch in 2021", https://www.tomsguide.com/news/the-best-face-masks-of-ces-2021