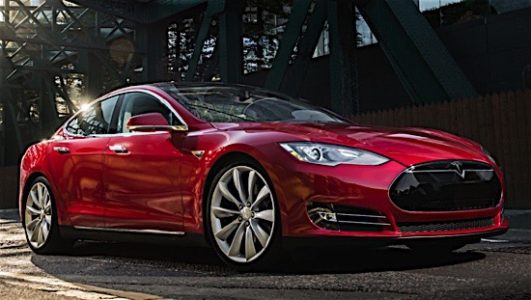 Thanks to government subsidies and cheaper prices for local brands, more electric cars are sold in China than in the rest of the world combined. Sales of battery-powered electric and plug-in hybrids increased 60 per cent last year, reaching 402,000 vehicles. The Chinese government has set a target of 5 million plug-in cars on the roads by 2020. While that would be an impressive increase, remember that China's population is over 1 billion.
Quebec leads the pack for EV adoption in Canada, though the numbers are far from those in China. Like China, Quebec also has a government policy in place designed to increase those numbers. Beginning next year, the province wants 3.5 per cent of all auto sales to be electric, plug-in hybrid and hydrogen fuel vehicles. Companies that don't meet the target will be able to purchase credits from automakers that do. The policy has been described as aggressive and "a real challenge," especially as electric vehicle sales currently account for less than 1 per cent of sales in Quebec.
Several hopeful signs can be read in the latest report from Quebec's Electric Circuit, the public charging network launched in 2012. In short, more drivers are charging more cars at more stations. The number of charges at Electric Circuit stations rose 146 per cent in 2016, from just over 46,000 the previous year to 114,000 last year. As well, the number of Electric Circuit charging stations grew 38 per cent, now standing at 794. The province aims to have 2,500 stations in service by 2020. And the number of registered plug-in vehicles in Quebec rose from 8,322 in December 2015 to 13,200 in December 2016. The Electric Circuit is also expanding into Ontario starting this year.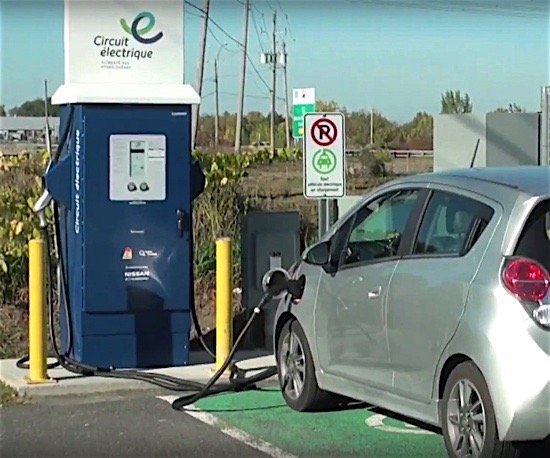 Hydro-Quebec attributes the increase in usage to fast charging, which is "a major advantage" for EV drivers, though Electric Circuit's website indicates that the service is not available for most vehicle types. At present just 66 of all Electric Circuit stations offer fast charging, which gives 400 volts compared to the standard 240 volts.
Major obstacles to widespread adoption of electric vehicles globally have been, aside from price, the limited range they offer and the lack of available supporting infrastructure. While Quebec is well on the way to eliminating the infrastructure problem, Tesla has just announced a new battery option for its Model S 100D that gives a rated range of 540 kilometres on a full charge. This makes it the longest-range consumer electric vehicle in the world, though it comes at a price: US$92,500. The Chevrolet Bolt, for comparison, has a range of 383 kilometres, while the Ford Focus can go 185 kilometres, at $37,495 and $30,000 respectively. While the high price of the Tesla will keep it out of reach for most consumers, the extended range of the battery at least demonstrates what is possible.
In Europe, meanwhile, sales of EVs have grown by 60 per cent since 2012, and research seems to support the view that two-thirds of Europeans could be driving them by 2030. The best-selling EV in Europe today is the Renault Zoe, with a range of just under 300 kilometres in summer conditions, though Renault says it has the potential to deliver 400 kilometres between charges. According to a British review of the Zoe, Renault doubled the range of its battery from an earlier version by "tweaking" it.