Shortly after the successful test launch of the first commercial crewed flight transport capsule from Space X, the company's CEO Elon Musk said, it was "super stressful, but it worked."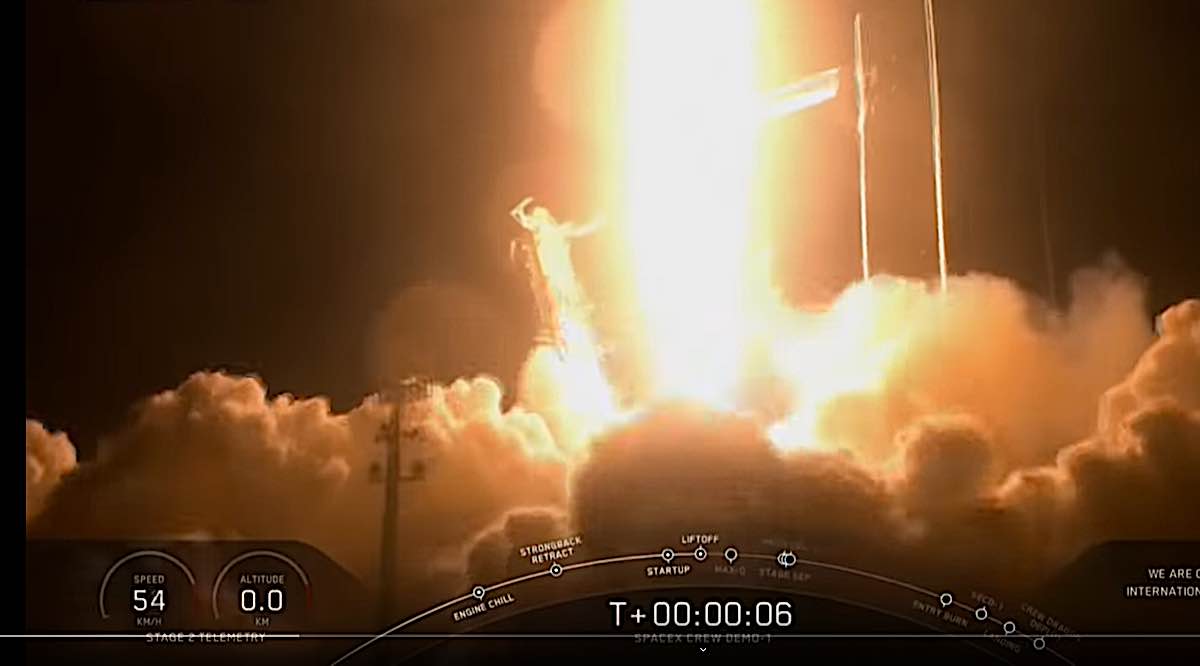 Although a dummy named Ripley manned the launch — after the movie protagonist from Alien's — the test was the first step to validate safety and capability, including docking and return safely. Launched from Cape Canaveral — where NASA's historic launches originated — the test flight is more than just symbolic.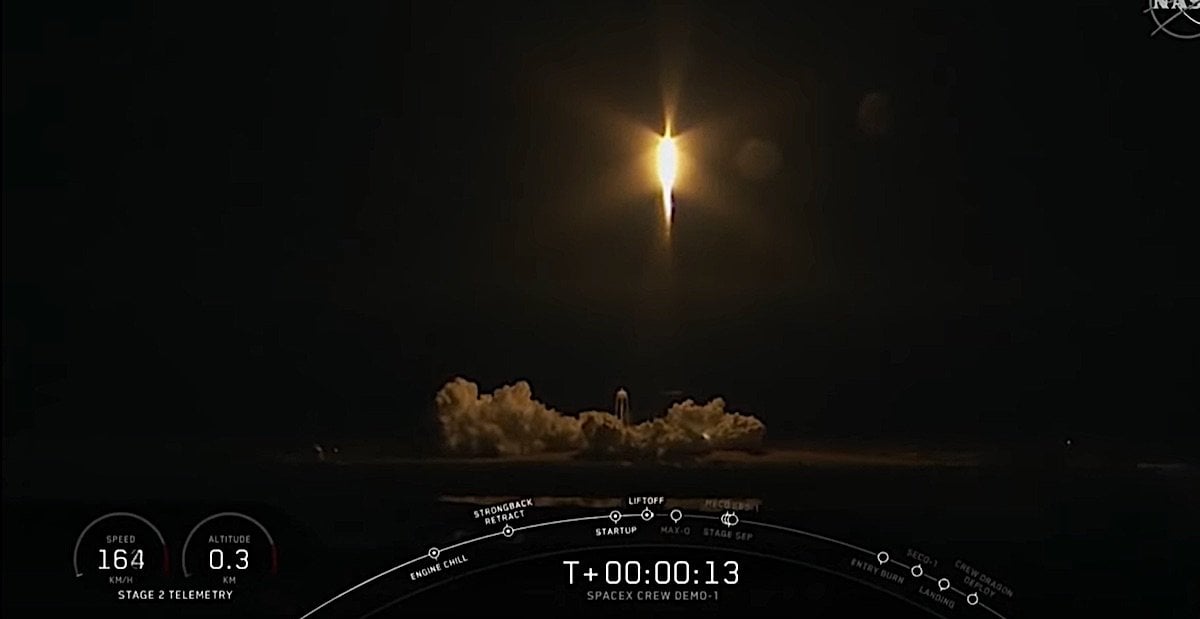 "It's a really big deal for SpaceX," said Hans Koenigsmann, a SpaceX vice president, at a press event before the launch.
Although SpaceX has made many successful "cargo" flights to the space station, this is the first test of its Dragon crew capsule, a key platform for human-crewed flight. Assuming the full test and return is successful, it is possible actual human crews will fly out of Cape Canaveral, Florida, in summer of 2019. Before that, SpaceX plans an "abort" safety test in April.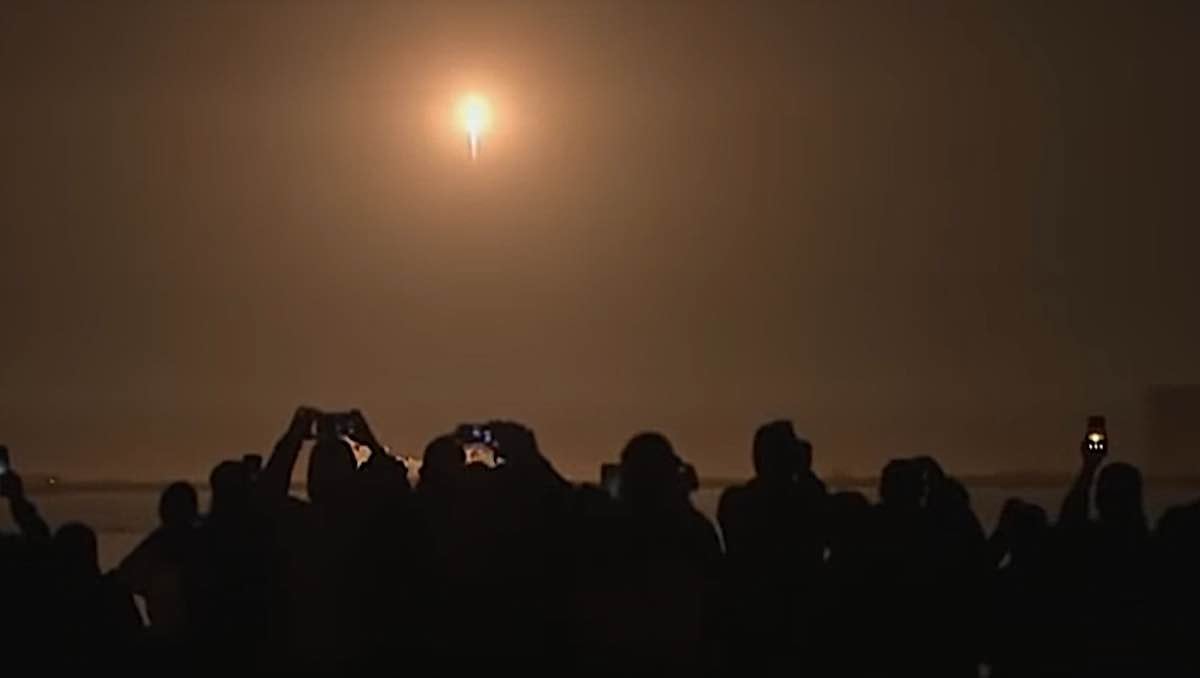 The goal remains to send an actual crew up sometime in 2019. Carrying 400 pounds of supplies, and one dummy, with measuring sensors on her body, the capsule will reach the International Space Station today, after a short 27-hour journey. [1] Five days later, on Friday, March 8, it will return to earth and land in the Atlantic.
Watch the successful launch replay:
A Big moment for the U.S. Space Program
After retiring the successful Space Shuttle Program, NASA relied on Russian spacecraft to take its astronauts into space. NASA commissioned Space X and Boeing to develop new launch platforms and capsules for manned flight, in part to reduce reliance on Russia — and the cost of $61 million per astronaut.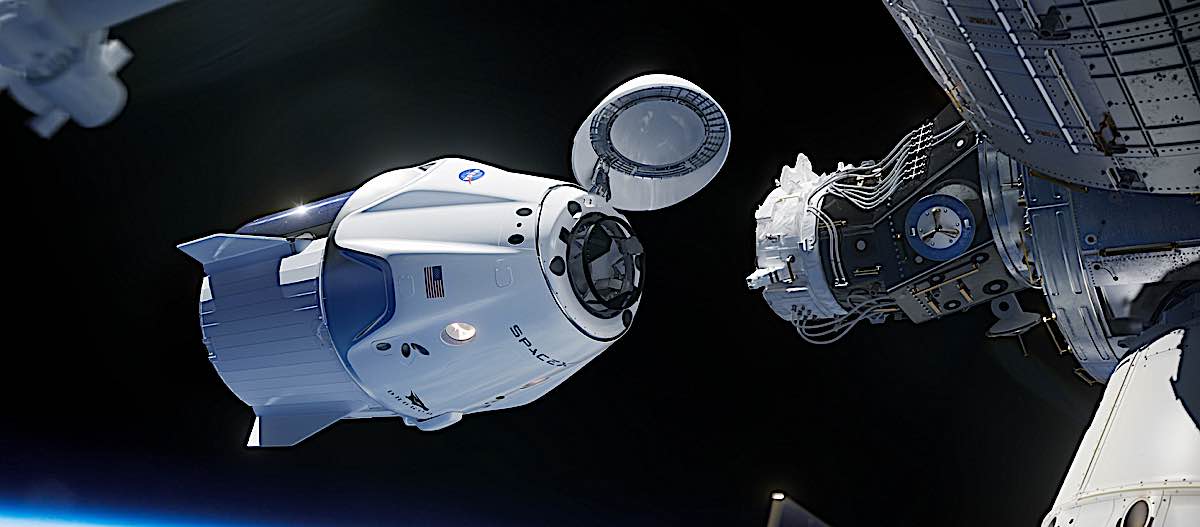 Space X is somewhat ahead of Boeing in testing, with Boeing's Starliner scheduled to fly a test in April 2019. Plans to return to the Moon and ultimately go to Mars, relly on viable domestic operated spacecraft.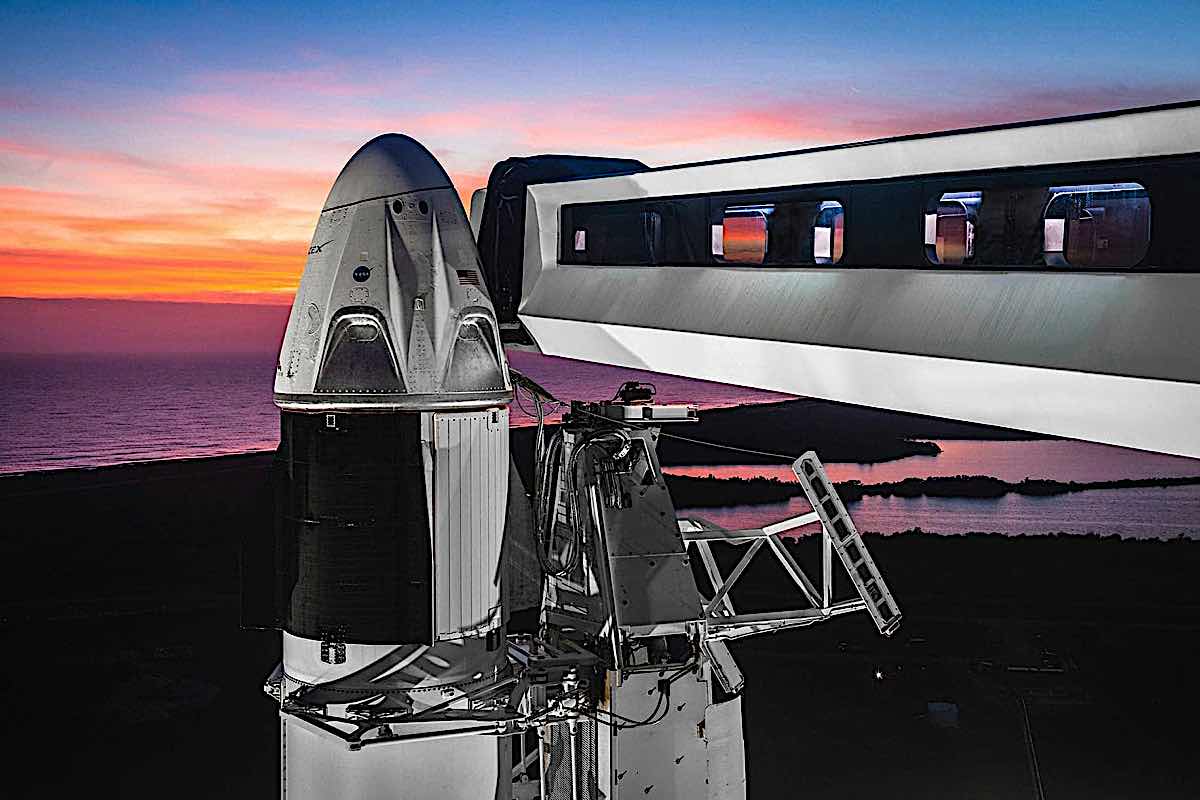 NOTES
[1] Sunday, March 3, 2019