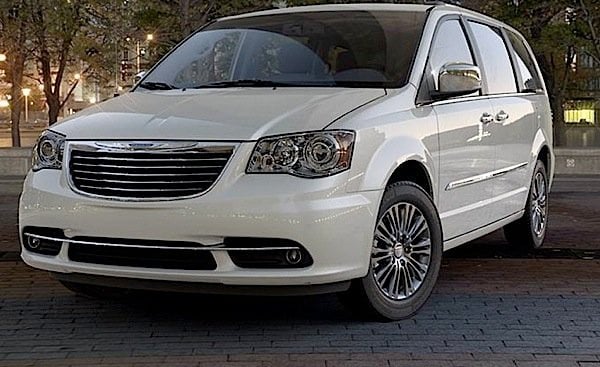 Fiat Chrysler will hire at least 600 new workers for its Windsor Assembly Plant. The total number of new hires could exceed 1,000, according to some. They will help the plant launch the next generation Chrysler Town and Country minivan, to be unveiled in January at the North American International Auto Show in Detroit and scheduled for production early in 2016. The plant already produces the Dodge Grand Caravan. The two vehicles require separate manufacturing processes because of their different body styles, a fact that requires more workers to keep the lines running. The company has spent more than $2 billion retooling the Windsor plant in preparation for the new minivan. Currently, there are approximately 4,500 hourly workers at the Windsor plant.
Like many others in the industry, Chrysler CEO Reid Bigland is concerned about the Trans-Pacific Partnership negotiated by the Harper government. His concern is with import tariffs on Japanese vehicles. Canada now charges a 6.1 per cent duty on the imports, and agreed to phase it out over five years. The US, on the other hand, negotiated a much longer time for phasing out its duties: twenty-five years for passenger cars and thirty years for trucks. Bigland called the disparity "very concerning" in terms of its impact on Chrysler Canada.
The Canadian Vehicle Manufacturers' Association is also concerned about the former government's willingness to eliminate the tariff more rapidly than the Americans.
The other big issue for Canada's auto makers is local content requirements. Under the terms of NAFTA, a car had to contain 62.5 per cent locally manufactured content in order to be sold tariff free in North America. According to the TPP, that content requirement for engine parts and body stampings drops to just 35 per cent.
The president of the Auto Parts Manufacturers' Association, Flavio Volpe, is concerned about the impact this could have on smaller manufacturers. While large companies could benefit from the greater access to global markets that TPP will afford them, small and medium-sized businesses "don't have those capabilities." There are eighteen Canadian parts companies that make engine parts, and twenty-six that make stamped metal components.
Canada's biggest labour union, Unifor, shares Volpe's concerns, and wants Prime Minister Trudeau to fix such "mistakes" in the TPP text, saying the Harper government has signed a deal that would allow the majority of a car to be made in China yet enter Canada tariff free. Unifor economists estimate that the "concessions" agreed to by Canada will cost up to 20,000 manufacturing jobs. While the TPP gives Canadian companies access to Japan's consumer markets, it also makes it easier for manufacturers to use cheaper offshore, i.e., Asian, parts.
Volpe said that at some point "you reach a tipping point" on content, when it becomes financially prohibitive to manufacture in Canada. He says he doesn't want a "handout" from the government, but investment in the auto sector that will help it grow and compete globally.