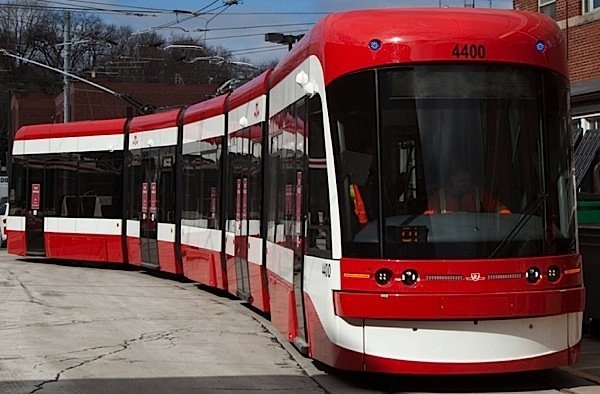 It seems that being the world's leading manufacturer of trains and planes means having twice as many opportunities for growth, and twice as many opportunities for problems. Bombardier's long-simmering problem of delayed streetcar deliveries to the Toronto Transit Commission could be boiling over, as the company's CEO, Alain Bellemare, has said he is "not pleased." The situation on the train side is "disappointing" and Bellemare promised to do "whatever is required" to deliver what they have promised to deliver to Toronto. A new president of the transportation unit in the Americas, Benoît Brossoit, is reported to be taking charge to end the Toronto streetcar debacle.
Bellemare must be decidedly pleased with his company's airplane division, however, as momentum builds for sales of its CSeries. The just-announced deal with Delta Airlines, which will buy seventy-five brand new CSeries 100 jets from Bombardier, with an option for fifty more, which could be CSeries 300s, has given the company a big lift. The Delta deal is Bombardier's biggest yet. According to a report from Atlanta-based AJC.com, the deal makes Delta the world's largest operator of CSeries jets, and the airline will not be proceeding with plans to purchase twenty E190 jets from Bombardier's arch rival, Embraer of Brazil.
Adding to the good news is word that a pending order from Air Canada for up to seventy-five CSeries 300 planes is near to being finalized. That would give Bombardier 120 new firm orders for the CSeries planes at a time when the company is still looking for a cash infusion from the federal government to see it through early production of the planes.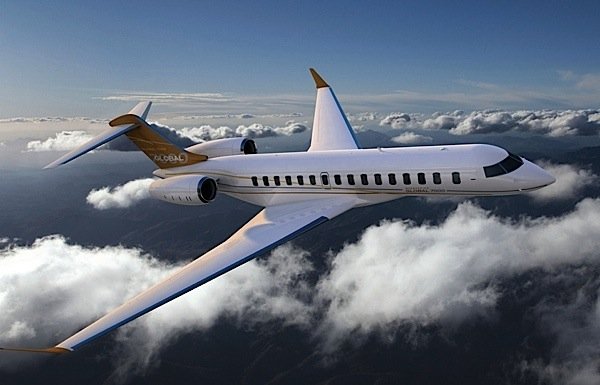 No doubt Bombardier is hoping to generate more buzz about its quiet, fuel-efficient, passenger-friendly aircraft when it displays a full-size mockup of a Global 7000 business jet at the upcoming Milken Institute Global Conference in Los Angeles next week. The conference, which has nothing specifically to do with aerospace or civil aviation—this year's theme is "The Future of Humankind"—is a four-day event that attracts "A list" speakers and attendees from around the world. Business leaders, politicians, philanthropists, scientists and scholars are joined by actors, musicians, athletes and activists. This year's lineup includes the likes of actor Tom Hanks, former US vice-president Al Gore, basketball legend Kobe Bryant, singer/actor Cher, former UK prime minister Tony Blair, and scores of others, including Pierre Beaudoin, executive chairman of Bombardier Inc.
In a statement, Bombardier said that the Milken Institute Global Conference is "the ideal venue" to showcase an aircraft that will "revolutionize" the business jet experience and enhance how companies, governments and individuals connect. The conference is about reimagining what's possible, and so are Bombardier business aircraft, the statement says. It will be the first time an aircraft mock-up has been displayed at the conference. The Global 7000 is a long-range business jet, capable of flying 13,705 kilometres and carrying up to twenty passengers and four crew.