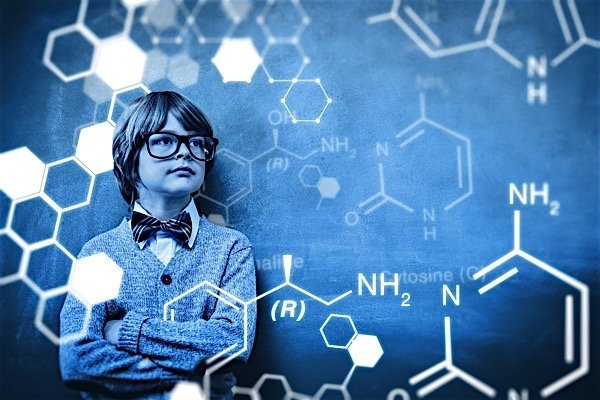 A Canadian high school student from Vancouver has taken the top prize, worth $75,000, at the 2016 Intel International Science and Engineering Fair in Phoenix, Arizona. Han Jie (Austin) Wang, a grade twelve student at David Thompson Secondary School, won the Gordon E. Moore Award for Best in Fair. It is the second year in a row in which a Canadian, from the same school, with the same last name, has taken the top prize. Last year, Raymond Wang out-paced 1,700 fair participants to win the big prize.
This year's winner, Austin Wang, who is 18, devised a way to improve the efficiency of microbial fuel cells, which convert organic waste into electricity. Combining microbiology and chemical engineering, Wang identified genes in the E. coli bacteria that improve the efficiency and economic viability of this type of fuel cell.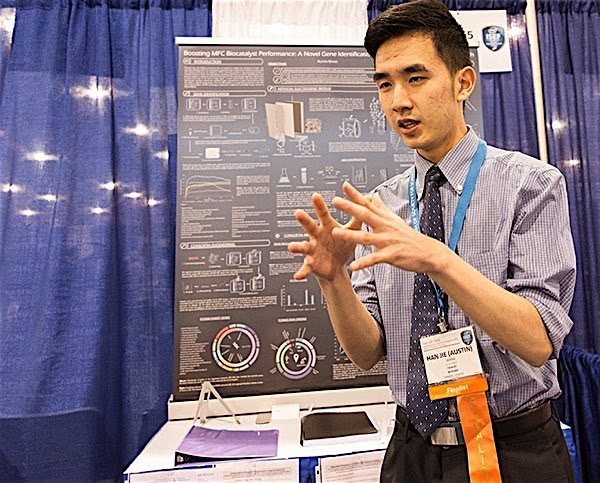 Last year's winner, Raymond Wang, won the Moore prize for engineering an air inlet system for airplane cabins that improves air quality and inhibits disease transmission. Raymond Wang said at the time of his win that he approached science with the idea of addressing "real world" issues. As an example, he said his first invention was inspired by the sound of falling rain on his roof. Wang made a piezoelectric roof that could harness the impact energy of the raindrops and the kinetic energy of the wind to generate electricity for the house. He has also invented a self-cleaning outdoor garbage bin.
The Intel science fair attracts entrants, "the world's most promising student scientists, inventors and engineers," from schools in 77 countries. Millions of high school students submit projects through local affiliated science fairs, and the top 1,700 are selected to compete in the big fair. Six other Canadian students won prizes this year in the categories of cellular and molecular biology, Earth and environmental sciences, plant sciences, environmental engineering, and systems software. In total, the value of the fourteen awards won by Canadians this year was US$106,700.
The marketing manager for Intel Canada, Nancy Demerling, said in a statement about the Canadian winners that the back-to-back wins of the top prize "showcase how competitive Canadians can be on a global scale."