Google's Sidewalk Labs spent two-years scouring North America, Europe and Australia for the best place to develop and test the urban technologies of the future — and decided on the Portlands of Toronto, in large part because of leadership in technology.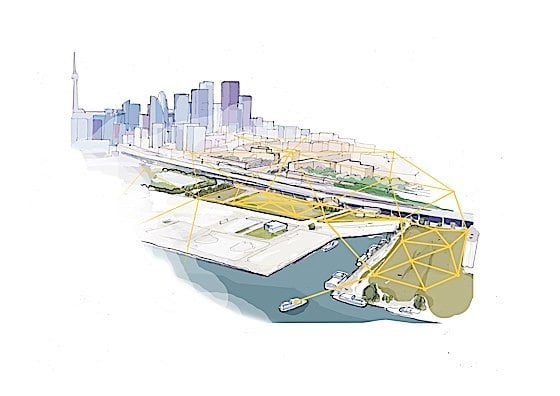 Alphabet executive chairman Eric Schmidt actually praised Toronto and Canada's encouragement of immigration as a boon to the tech sector that will be so key in this project:
"Try to remember that technology is powered by immigrants. I need to tell some people in America, so please continue."
Mr. Schmidt added that: "This is the culmination on our side of almost 10 years of thinking about how technology could improve the quality of people's lives in the ways that have been defined already, whether it's inequality and access and opportunity and entrepreneurship."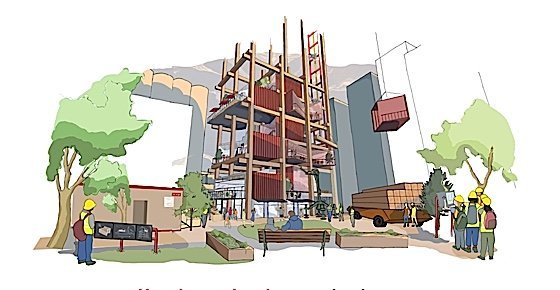 New technologies tested in a living urban environment
New technologies that will be worked on in this spectacular "living lab", including:
self-driving buses
modular homes and offices
cold-weather technologies that "warm" the outside with passive solar, barriers and other developments
the fastest internet wireless connectivity and new connectivity technologies
new building technologies to help mitigate construction costs
even social-inequality remediating technologies (accessibility for all people, inexpensive housing and other developments.)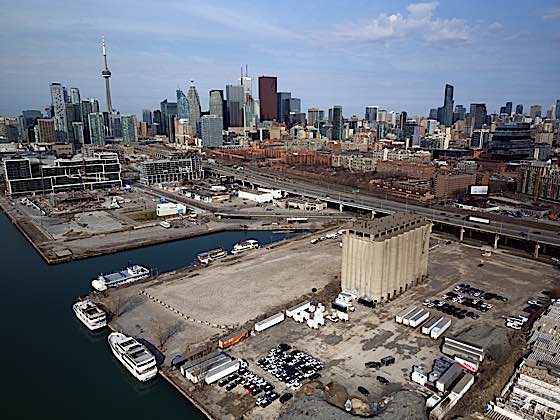 Google Canada plans to move its headquarters to the area. Sidewalk Labs, a Google sister company, promises to "have an insatiable appetite" to work with other companies developing technologies. Sidewalk Labs also mentioned working with local tech startups and universities.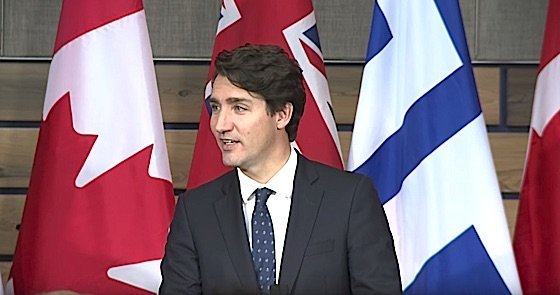 Sidewalk Toronto press announcement with Prime Minister Trudeau
On hand for the announcement was Prime Minister Justin Trudeau, Premier Kathleen Wynne and Toronto Mayor Tory, representatives from Sidewalk Labs and Waterfront Toronto. [Full press conference event video below.]
The area is now dubbed "Sidewalk Toronto" and will test and showcase the latest technologies in urban living including autonomous public transport, modular homes, flood-proofing technologies, weather-mitigation, and the latest lifestyle-enhancing technologies.
John Tory, Mayor of Toronto was excited by the project: "I'm proud that the city of Toronto is emerging as the global centre for urban innovation and technology."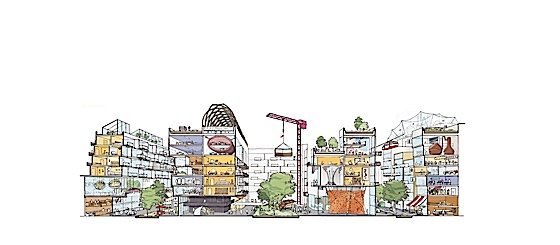 Initially, Sidewalk Labs and Waterfront Toronto will focus on a 12-acre area at the foot of Parliament. Eventually, plans will expand to include the entire 325 hectares (800 acres), just southeast of Downtown Toronto, typically known as Quayside and Port Lands. The formal vision is stated this way:
Sidewalk Toronto is a joint effort by Waterfront Toronto and Alphabet's Sidewalk Labs to design a new kind of mixed-use, complete community on Toronto's Eastern Waterfront. Sidewalk Toronto will combine forward-thinking urban design and new digital technology to create people-centred neighbourhoods that achieve precedent-setting levels of sustainability, affordability, mobility, and economic opportunity.
A living lab for urban-living technologies
Prime Minister Justin Trudeau described the neighbourhood in context of its mission to test new urban technologies:
"Technologies that will help us build smarter, greener, more inclusive cities, which we hope to see scaled across Toronto's eastern waterfront, and eventually in other parts of Canada and around the world."
The CEO of Sidewalk Labs (a Google sister company) said that the company had "scoured the globe" for the ideal location before deciding on Toronto. He credited Toronto's diversity and growing technology sector. The initial investment will be $50 million.
The press conference announcing Sidewalk Labs participation in Sidewalk Toronto:
Initial phase: consultation and $50 million investment
As always with large projects of this type, further consultation and planning will be needed. Sidewalk Toronto expects that process to last a year.
The neighbourhood will become home to tens of thousands of people and will include a mix of homes — possibly modular — offices and recreational areas.
The objectives were stated this way:
Establish a complete community that provides a superior quality of life for a diverse population of residents, workers, and visitors.
• Create a destination for people, companies, startups, and local organizations to advance solutions to the challenges facing cities, such as energy use, housing affordability, and transportation options.
• Make Toronto a global hub in a rapidly rising new industry of urban innovation.
• Serve as a model for sustainable neighbourhoods throughout Toronto and cities around the world.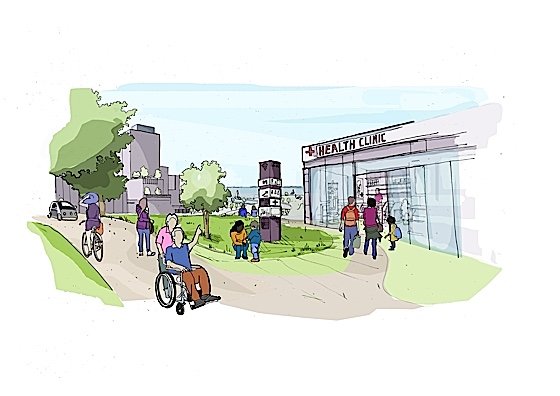 Environmentally-friendly "climate positive"
Waterfront Toronto, when they first announced the re-development of the Portlands specified they were looking for "climate positive" solutions. Sidewalk Toronto will certainly fulfil that vision with several early initiatives suggested (and likely to be considered):
electric, autonomous public transit
flood-mitigation technology
weather-mitigation such as wind breaks, passive solar heating.
Video introducing Sidewalk Toronto: