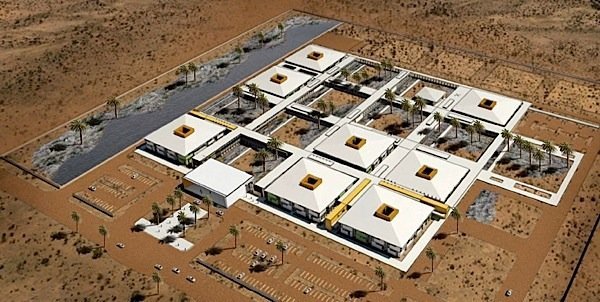 A Canadian company that specializes in global energy solutions is a step closer to its goal of becoming a leader in the deployment of temporary shelter and medical facilities in disaster and emergency areas around the world. EnerDynamic Hybrid Technologies (EHT) of Welland, Ontario has been awarded a contract to provide 1,000 modular hotel units to a Swedish company for use as temporary housing for refugees. The deal is reported to be worth approximately CAD $32 million.
EHT entered into the supply agreement with the Swedish company, known as Property Inventor, under which EHT will provide 1,000 modular units over the next twelve months. The units will be used to temporarily house refugees and immigrants in Sweden. A spokesperson for Property Inventor said that the Swedish government needed more than 100,000 units in the Stockholm area alone to deal with the housing demand created by recent refugee arrivals.
The agreement comes just months after EHT acquired a manufacturer of modular housing units based in Luxembourg. In July of this year, EHT acquired EVIA Finance S.A.R.L., which operates as IQ Engineering, for CAD $46.7 million. EVIA manufactures modular hotel units as a specialty product within the modular home segment. They can be rapidly deployed to provide multi-level, single-room accommodation and can be quickly relocated as required. According to EHT CEO Roman Eder, the units are energy efficient and can be rapidly assembled where needed without having to be connected to the power grid. EHT said in a statement at the time of the acquisition that the EVIA modular units are 70 per cent more energy efficient than other modular homes, and they are fully recyclable. Modular units can be built in less than one day, the company said.
EHT said that its acquisition of EVIA and its patented modular structure technology positioned the Canadian company to become a leading supplier of energy self-efficient structures for housing, medical facilities, disaster recovery units, schools and offices anywhere in the world. The company is reportedly in talks with other governments pertaining to the ongoing Syrian refugee crisis.