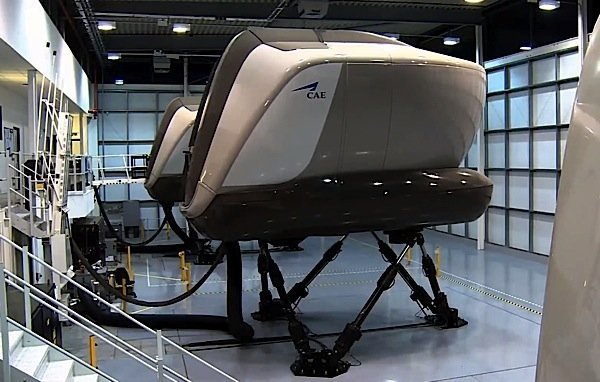 CAE of Montreal has reached a conditional agreement to purchase US defence contractor Lockheed Martin's Commercial Flight Training division. CAE did not disclose details of the transaction, saying only that the "relatively small, bolt-on acquisition" would allow it to expand its customer installed base of commercial flight simulators. CAE also obtains a number of "useful assets." These include full-flight simulators, parts and equipment, facilities, technology and a "talented workforce." The Lockheed division has full flight simulators for Boeing's 737, 767, 777, and 787, as well as for Airbus A320, A330, and A340.
Lockheed Martin only recently got into the flight simulation market. This exit move is consistent, industry observers say, with its strategy of refocusing on its core aerospace and defence business.
CAE is the dominant player in the full flight simulator market, which, according to Flight Global, sees only forty to fifty transactions on average per year. CAE has accounted for about half of these, selling directly to airlines and third-party lessors, as well as to several joint-venture training centres. However, market research firm GrandView Research reported in May, 2015, that the market is expected to grow, with North America, particularly CAE, continuing to dominate. The market is highly concentrated and characterized by frequent mergers and acquisitions, GrandView says, listing Lockheed Martin as one of the key players, after CAE. Others include Rockwell Collins, Thales Training and Simulation, and L-3 Communications.
CAE reported revenue of $616.3 million for the quarter ended December 31, 2015, an increase of 10 per cent over the same period the previous year. Revenue for the first nine months of its current fiscal year was $1.7 billion, 11 per cent higher than in the previous year. The company has 160 sites and training locations around the world and boasts the world's largest installed base of flight simulators.