In a move to reduce its carbon footprint, Mercedes-Benz has announced that it plans to cut emissions from its cars and production by half by 2030. The announcement comes alongside the company's Ambition 2039 initiative, which outlines its plans to become a carbon-neutral company by 2039.
To achieve its goals, Mercedes plans to produce all of its vehicles using renewable energy in 2022 and will switch to using only clean energy at its European factories by 2025. Jörg Burzer, acting head of Mercedes-Benz production and supply chain, said that the company aims to make all of its factories renewable energy production sites.
"It's our ambition to make all Mercedes-Benz factories renewable energy production sites," Burzer said. "Going forward, we will increase our use of clean energy, and we will also produce it on-site."
Mercedes will harness an 80-megawatt Alabama Power solar farm in Vance, Ala., to power its factory there. The solar farm will contribute roughly 25% of the energy required to produce cars at the facility under a 15-year power purchase agreement.
The company is also working with its suppliers to reduce emissions. Burzer said that suppliers representing 90 percent of the company's purchasing volume have committed to supplying CO2-neutral parts.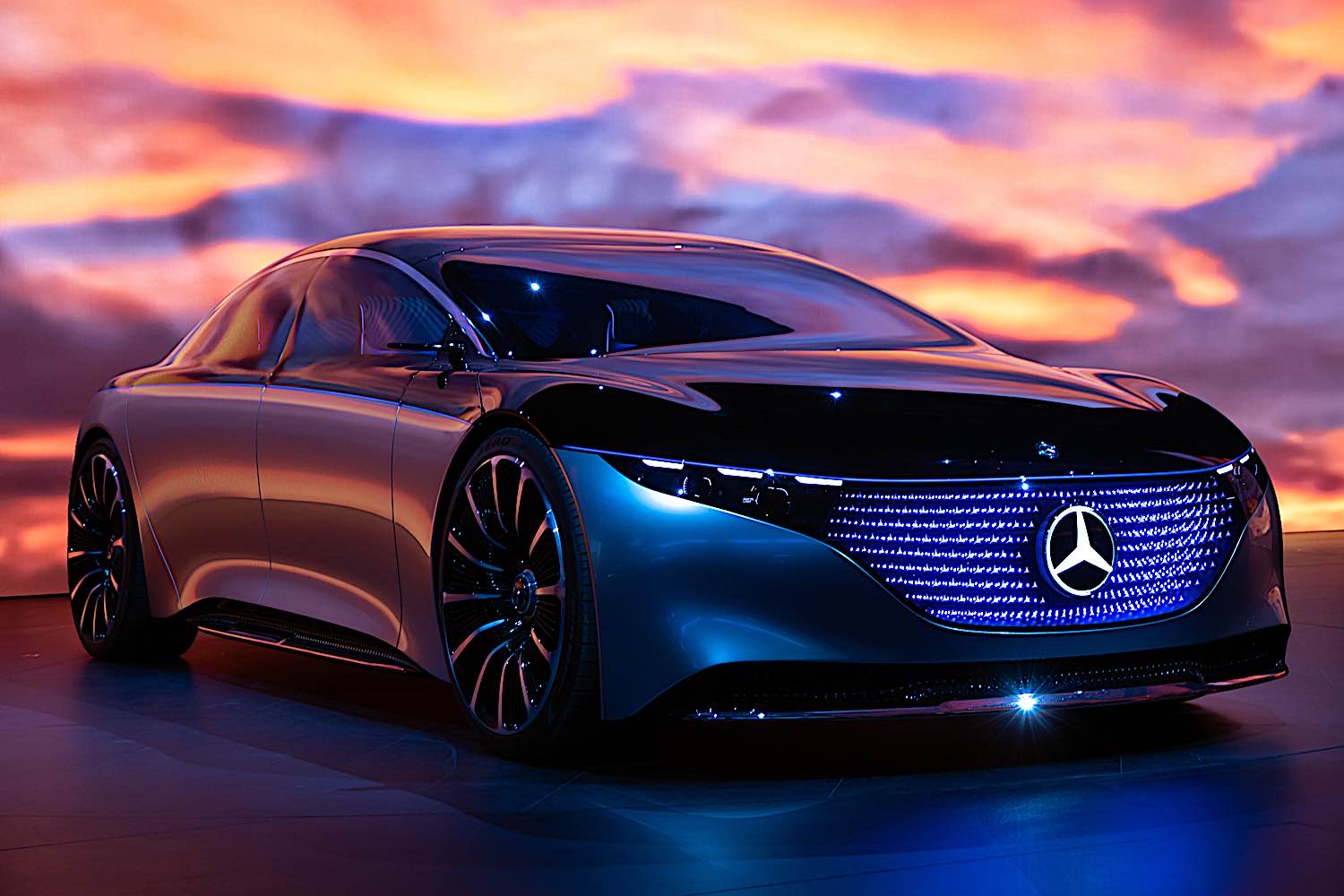 The automaker is also working on developing electric vehicles and will have a slew of new electric models available in the upcoming years. Jörg Burzer is confident that the hallmark of the Mercedes-Benz brand will continue to be "sophisticated excellence" even as the company makes these changes.
The vehicles we produce in the future will be just as fascinating, safe, and comfortable as today. They will also continue to be a byword for first-class quality, "However, the environmental compatibility of our products will be even better."
By 2025, customers should have the option to choose the electric option for any model in the Mercedes range.
Ola Källenius, Daimler chairman and head of Mercedes-Benz Cars, encapsulates the feeling with the quote: "The EV shift is picking up speed – especially in the luxury segment, where Mercedes-Benz belongs. The tipping point is getting closer, and we will be ready as markets switch to electric-only by the end of this decade."
She also described climate change as "our generation's most important task" and confirmed that Mercedes was committed to doing their part.
When it comes to vehicle emissions, battery manufacturing is a big challenge that needs to be addressed. It accounts for more than half of a vehicle's emissions over its lifetime. This is an area where Mercedes is working hard to improve.
The company has also set up a joint venture with Japanese battery supplier Envision AESC to develop and manufacture batteries for electric vehicles. They will supply the new Mercedes-Benz battery cells with a capacity of up to 90 kWh.
[1] Group Mercedes Benz – Ambition 2039
[2] Auto News – Mercedes aims to cut carbon footprint in half by 2030