The Canadian auto industry, which had the best second quarter in terms of operating revenues since 2007, but turned in a poor profit performance, could be on the brink of receiving a much-needed boost. The auto industry and several levels of government have been in talks with Ford of Canada about a significant new investment in the auto maker's Windsor, Ontario operations.
The new investment, which has been reported to be in the area of $1.5 billion, would be for production of 1.5-litre and 1.6-litre engines for the Ford Fiesta. The company could either build a new plant or expand and retool an existing one. The two plants being talked about are the Essex and the Windsor engine plants.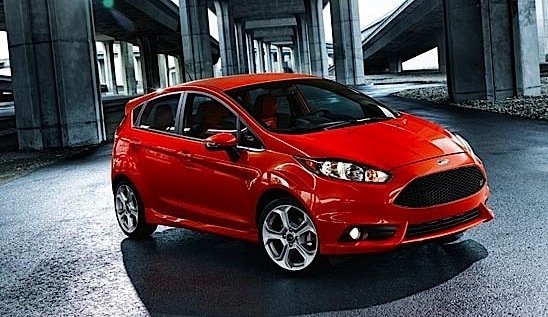 The president of Unifor, the union that now represents Canada's auto workers, said in the Windsor Star that getting the new Ford work would be "a game changer for the auto industry in Canada." Jerry Dias, said that the 1.5- and 1.6-litre engines, with a hybrid derivative, is the type of technology required for a long-term sustainable strategy for the industry.
Whether Ford chooses Windsor over Mexico, which is also in the running, will depend in part on how attractive the federal and provincial incentives are. The Windsor Star reported that Ontario has agreed to contribute $385 million, adding that if the federal government were to match that amount, the incentives would total more than half the value of the investment by Ford. This has not happened before. Government involvement in the way of incentives has typically been at the level of about 20 per cent of the auto maker's investment.
Looking only at labour costs, Canada cannot compete with Mexico. Average hourly labour costs in Mexico are from $5 to $7, the Windsor paper says, while in Canada the cost, not including the Japanese makers, is about $32 an hour. However, the hourly rate of pay for new-hire auto workers was negotiated down in the last contract talks, to 60 per cent of the regular rate.
Analysts point out that wages may not be the only factor considered in Ford's decision. Quality is also important, and Canadian auto workers are reputed to be highly skilled and educated. They also have experience building Ford engines. Ford's Windsor and Essex Engine plants currently employ about 1,300 hourly workers. They build engines for the F-150 pickup, Mustang sports car, Econoline cargo van, Ford Expedition and Lincoln Navigator SUVs.
Second quarter operating revenues in the auto and auto parts industry were up 6.5 per cent, to $29.2 billion, Statistics Canada reported. Operating profits, however, were down 22.1 per cent, to $1 billion, as a result of higher expenses. Manufacturers had to add shifts and pay out more overtime to meet strong demand in the second quarter following a weaker first quarter.