Cascade Aerospace of Abbotsford, British Columbia has been formally authorized by Lockheed Martin as a Heavy Maintenance Centre for the Lockheed Martin C-130J aircraft, also known as the Super Hercules. The designation makes Cascade one of only two such facilities in the world. Cascade is qualified to work on both Lockheed Martin C-130 and C-130J aircraft.
Cascade is already partnered with Lockheed Martin to support the Royal Canadian Air Force C-130J fleet and C-130 Hercules legacy fleet. According to a release about this agreement, Cascade will now be a "company of choice" for Hercules operators around the world.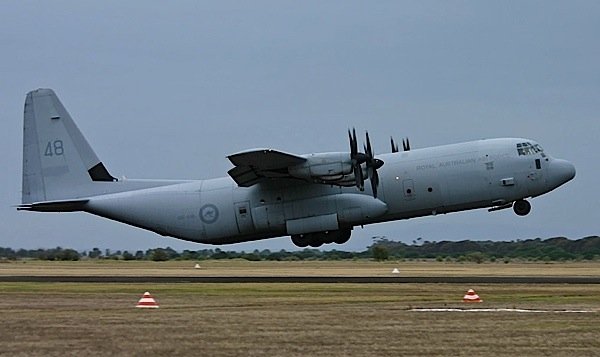 The C-130J is four-engine turboprop military transport aircraft, an updated version of the C-130 Hercules. The Hercules family have been in service for more than fifty years. The C-130J is the only member of the Hercules family still in production.
"Cascade has a long history of repair, overhaul and upgrades with military and commercial legacy C-130 Hercules aircraft," Ben Boehm, Cascade executive vice-president and chief operating officer, said in a statement.
There are currently more than 1,400 C-130s operating in seventy countries. The vice-president and general manager of Lockheed Martin, George Shultz, said that it is essential to have a global support network to keep the Hercules fleet mission-ready "anytime, anywhere."
"The addition of Cascade Aerospace as the second-ever Lockheed Martin C-130J Heavy Maintenance Center not only strengthens this network, but greatly expands its capabilities as well. Cascade has long supported Canada's CC-130 fleet and this new designation ensures it will continue to be an essential partner for Hercules operators in Canada and beyond."
Cascade Areospace is Canada's largest Transport Canada-approved maintenance organization (AMO). It provides comprehensive maintenance services for a range of aircraft. Services include light and heavy maintenance, major structural inspection and repair, component repair and overhaul and operational support.
Cascade is an operating unit of IMP Aerospace & Defence.