The Canadian Meat Council (CMC) says it is experiencing a "severe and chronic shortage" of butchers and meat cutters, with at least 1,000 workers urgently needed to fill positions that are currently vacant. The CMC wants the government to allow the meat industry access to appropriately skilled temporary foreign workers to fill the jobs that it can't fill with Canadian-born workers. Unless the industry can find the workers it needs, it will not be in a position to take advantage of pending new trade agreements with the European Union, Japan and Korea.
According to CMC, the shortage of workers is so serious that it is limiting the growth of the industry and restricting the economies of rural municipalities. Many of the jobs are situated in smaller, rural locations far from cities. Jobs available include meat packing and processing, wholesale, and retail positions such as meat cutters and labourers.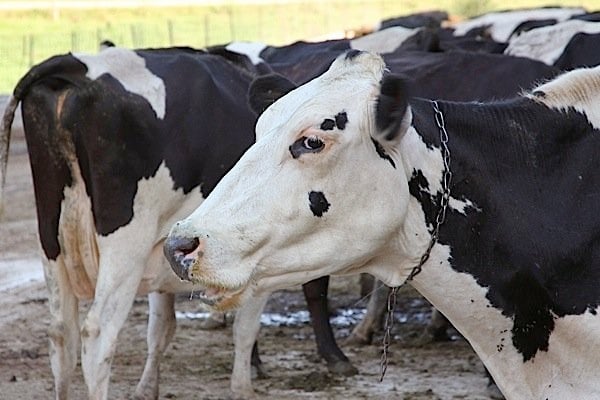 Unfortunately for Canadian livestock farmers, meat processors, workers, consumers, and rural municipalities alike, this country's immigration program fails to address the proven requirement for special or semi-skilled workers in high demand occupations in which opportunity and need far exceed availability. Canada requires an immigration program that permits access to foreign workers who possess specialized knowledge and skills when there is a clear and chronic shortage of Canadians with the requisite knowledge and skills. Accordingly, the meat industry has requested that butchers and meat cutters be eligible immediately for inclusion in Canada's new "Express Entry" program.

Canadian Meat Council
The shortage of labour is making it impossible to staff work stations that are currently empty, as well as to replace workers who leave, particularly temporary foreign workers whose permits have expired, CMC claims. The lack of available workers also makes it impossible to recruit new workers necessary to create new "value-added products" and to improve export opportunities. Rather that expanding to keep pace with present needs, Canadian meat packers and processors are in fact reducing or curtailing operations below normal capacity.
One of the major problems the CMC identifies is the lack of processing capacity. Instead of processing livestock in Canada, the industry is exporting live animals to the United States, "effectively exporting jobs and economic opportunity" and weakening Canada's competitive position. During the first eleven months of 2014, 5.5 million live animals (cattle and pigs) were shipped to the United States. Meat processed in the United States can then be shipped back into Canada to compete with domestic suppliers. "One way or another," CMC says, Canadian farmers, processors, workers, consumers, municipalities and economy are all losing as a result."
The meat industry currently provides about 65,000 jobs across Canada and is the largest component of the country's food processing industry. Current annual revenues are $23.6 billion, with $4.5 billion in exports