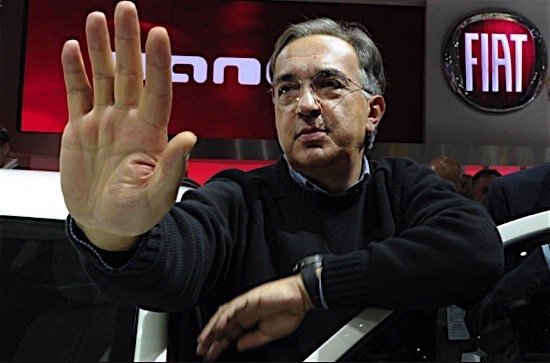 Was it the personal involvement of Sergio Marchionne, CEO of Fiat Chrysler Automobiles (FCA) and a "proud" Canadian, that produced the last-minute tentative agreement between the automaker and Unifor last night? It was, said Unifor president Jerry Dias, who met with Marchionne on Saturday, and settled the union's top negotiating priority: the $325 million investment in the Brampton assembly plant's thirty-year-old paint shop. Without that commitment, it is likely that FCA's two assembly plants and an engine parts factory would now be shut down.
And why would a seemingly low-tech operation like a paint shop be so important to the negotiations? Said Dias, "We've been trying to win this investment for over ten years. The fact that we were successful is huge," he said, as it ensures the future of the plant. "If you don't have a paint shop it creates incredible uncertainty." The Brampton assembly plant that houses the much-contested paint shop is where they build the Charger, the Challenger, and the Chrysler 300s.
Another big commitment by FCA is to build the new Pacifica plug-in hybrid vehicle at the Windsor assembly plant. The Pacifica was unveiled at the Detroit auto show last January.
Jobs that would have been lost at the Etobicoke casting plant as a result of the discontinuation of the Chrysler 200 and the Dodge Dart have been saved, Dias said. Between 150 and 200 workers will not be laid off but will be given employment opportunities in the Brampton assembly plant.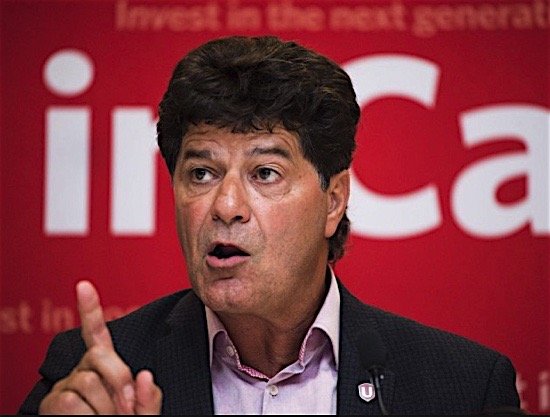 In a statement from Unifor, Jerry Dias reiterated that the top priority going into the 2016 negotiations, affirmed by "the entire leadership" unanimously, was investment commitments. At the beginning of contract talks with GM, Unifor said that Canada's entire auto industry was at stake, as investments in Canadian auto plants have eroded and plants have closed. This objective, he said, was achieved with GM and now with FCA as well.
The first set of negotiations with GM established an economic pattern for bargaining that included the investment commitments, 2 per cent general wage increases in year one and four of the contract, a $6,000 ratification bonus, $2,000 lump sum payments in year two, three and four, benefit plan improvements and an enhanced wage progression for new hires.
Unifor FCA Bargaining Committee Chair, Dino Chiodo expressed "relief" that investment has been secured for Brampton and Etobicoke. now have a sense of relief knowing we secured investment for Brampton and Etobicoke, "After many years of receiving zeros, this pattern provides important financial gains for our members and their families."
Unifor members at FCA will be able to vote on the tentative agreement on Sunday, October 16. If approved, Unifor will immediately resume negotiations with Ford.