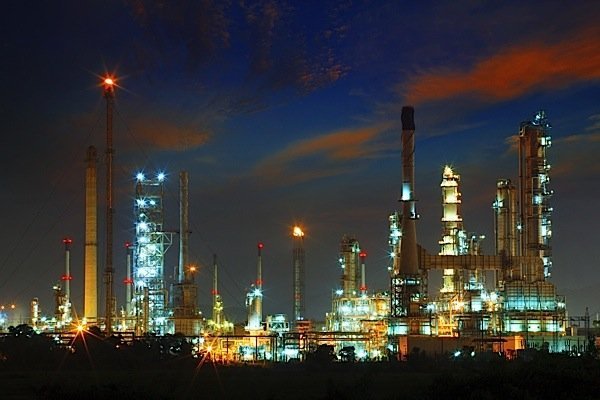 Despite soaring costs, the first new oil refinery in Alberta in more than thirty years is a good and necessary investment, says the CEO of North West Upgrading Inc. which is building it. The cost has more than doubled, from early estimates of less than $4 billion in 2012, to $8.5 billion today. It has also taken longer to build than originally thought, and will not be operational until 2017. It had originally been scheduled to begin refining in 2015.
The Sturgeon refinery, which will refine bitumen into low-sulphur diesel fuel, will have an initial capacity of 50,000 barrels per day with the option to add two more phases with the same capacity in future. Three-quarters of the oil to be processed will be supplied by the Alberta government.
The Sturgeon refinery, which is located northeast of Edmonton, incorporates carbon-capture technology that can capture approximately two-thirds of the carbon dioxide produced in refining. The captured CO2 can be used in the recovery of more oil from depleted wells. The diesel refined at Sturgeon will cause 5 to 10 per cent lower emissions compared with conventional US oil production. Average oil sands-produced oil reportedly causes 20 per cent more emissions than conventional US oil today. Producing a product with lower emissions is meant to help overcome the negative image of oil sands oil. It also makes economic sense as more jurisdictions impose tighter carbon standards for fuels. Underlining the point, Ian MacGregor, CEO of North West Upgrading said that Alberta's economy depends on refining and carbon capture. "If not. we're going to be rolling up the sidewalks."
MacGregor has said before that Canada will lose out unless companies build more domestic upgraders and refineries. In 2014, Canada sent 1.2 million barrels of unprocessed bitumen a day to the US, approximately 60 per cent of daily oil sands production. Exporting the bitumen unprocessed exports economic value along with it, in the form of taxes, jobs and economic activity, MacGregor argues. "If you want some schools, hospitals and jobs, you want bitumen processed in Canada." He wants Canada to build more refineries because the finished product is more valuable.
Canada had eighteen refineries operating in 2009, according to the Canadian Fuels Association. Capacity was 2 million barrels per day. contributing $2.5 billion in direct GDP. Refineries employed 17,500 Canadians. Annual investment in refining averaged $2.8 billion in the years 2005–2009, with an average rate of return of 11.6 per cent, according to the Conference Board of Canada.
The premiers of Alberta and British Columbia recently approved a national energy strategy that includes value-added processing of more raw material within Canada. Former politician Stockwell Day, who now serves as an advisor to the energy industry, agrees that value-added activity must be the future of the oil sands. Not only does shipping refined products pose a lower risk to the environment, it also brings greater prosperity.