Canada's second-largest auto parts maker, Linamar, has agreed to maintain a minimum of 6,870 jobs at its Ontario facilities in exchange for an investment of just over $101 million by the provincial and federal governments. Combined with the Guelph company's own commitment, the total investment by Linamar will be over $500 million. Linamar s expanding its operations to focus on producing new fuel-efficient auto transmission and power train parts. It is expected to add about 1,200 new jobs over the next decade.
The federal Transport Minister, Lisa Raitt said the federal loan of $50.7 million will help ensure that Linamar's $506.8 million investment stays in Canada, "a great place to build cars." The federal funding is provided through the Automotive Innovation Fund which has to date "leveraged" up to $2.3 billion for R&D and innovation in Canada. Besides that support, Canada offers auto makers "a stable economy, a low corporate income tax rate, a highly skilled and productive workforce, well-developed infrastructure and access to markets," Raitt said.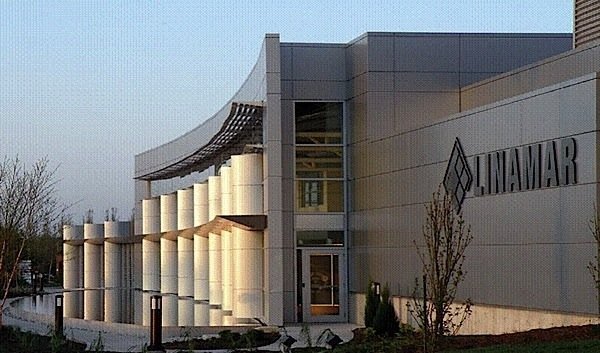 For her part, Linamar CEO Linda Hasenfratz said it was "wonderful" to see governments "stepping up and being competitive," given that there are so many jurisdictions that are willing to offer "all kinds of incentives" to companies like hers. Linamar will use the government money to fund the purchase of new equipment as well as research and development of new products. Hasenfratz called the government money "absolutely key" to enabling that investment.
Ontario's contribution of $50.25 million is from the province's new Jobs and Prosperity Fund, according to the premier, Kathleen Wynne. She said that such business grants are contingent on the company meeting investment and job targets.
The auto parts industry in Canada was worth about $24 billion last year. Linamar has more than 18,000 employees around the world, several thousand of them in Guelph. It reported a profit of $248.8 million on revenue of $3.2 billion in 2014. Profits and revenues were up sharply from the previous year.
In other auto news today, Chrysler president Sergio Marchionne said that the company's new crossover vehicle will be assembled at the Windsor, Ontario plant if it goes ahead. Chrysler will invest $2 billion to develop the minivan and retool the plant to build it.