Not content with the title of "Hollywood North", Canada aims to further develop their "Silicon Valley North" status with speedier visas for skilled workers.
At the same time the U.S. is making it more difficult to obtain an H-1B visa, Canada is moving to fast track skilled labor visas to only two weeks.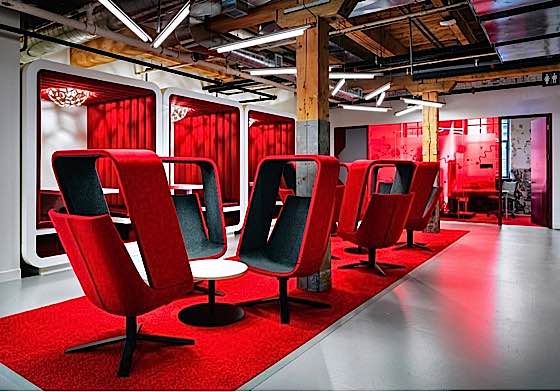 Canada has always been open and welcoming of skilled workers on visas and immigrants, to the point where there is a significant "skilled worker" deficit developing in the U.S. Although this may change in time, Canada is aiming at exploiting that strength with even faster, speedier visas to attract the best of the best talent. In addition, the wide-arms welcoming stance of Canada's immigration, as compared to its southern neighbour, has resulted in a sizable pool of major skilled labour in technology, engineering, and software.
Two-week-to-approval visas give Canada the advantage
The proposed visa program in Canada will result in more and faster work permits and temporary resident visas. Instead of one year, it is possible the wait will be only two weeks — a significant advantage for businesses looking to recruit talent.
Amazon already invests heavily in Canada:
Ontario plans to actually advertise the advantages of locating, relocating or expanding in Ontario. In speaking of the U.S. administration, Brad Duguid, Ontario's Minister of Economic Development and Growth said:
"It is not for us to criticize the administration. It us for us to recognize an opportunity when we see it. The current direction of the administration, which appears to look more inward than outward, is in stark contrast to what we believe is the direction we want to go in."
Canada is also testing tax breaks and easier regulations to encourage tech companies to think of Canada first.
Google's new Canadian office:
Canada already host to many tech giants
The list of tech giants with sizable presence in Canada already is long:
Google
Facebook
IBM
Amazon
Blackberry
Hootsuite
Shopify
Ford research and development ($1.2 billion dollar investment planned for Ottawa)
General Motors software engineering
Inside Facebook Canada:
Comfort Level: Canada more likely to appeal to diverse populations
Canada is already a highly diverse nation that most immigrants and skilled-workers find appealing. For example, over half of Ontario's population were not born in Canada.  Universal health care also makes Canada a "happier" environment.