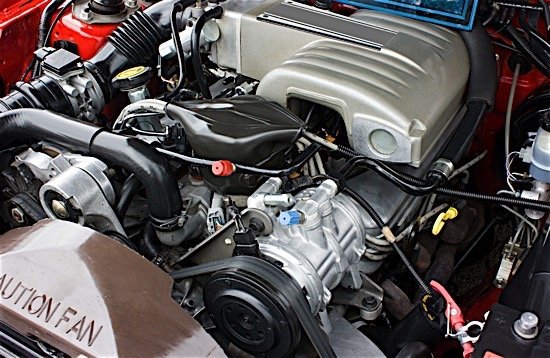 Contract negotiations between Unifor and the Detroit Three automakers have become potentially more complicated as a union local leader at an Oakville Ford assembly plant has said he will not support the deal arranged last week between GM and Unifor. The president of Unifor Local 707, Dave Thomas, said he had sent a "very clear message" to Ford that the framework agreement between GM and the membership will not suit the needs of members in Oakville.
The key issue in dispute is the length of time it takes a new hire to reach the top of the pay scale.
The move by Local 707 is surprising, given the long history of "pattern bargaining," whereby a deal worked out with one of the automakers becomes a template for negotiations with the other two. According to industry expert Tony Faria, director of the Office of Automotive and Vehicle Research at the University of Windsor, that deal negotiated with GM was a "very, very good agreement" in which the union got essentially everything it wanted. The one bargaining chip it surrendered was to remove new hires out of the existing defined pension plan to a defined contribution plan. This, according to Faria, had been widely seen as a "given" and was Unifor's only real concession, he said. The union did concede that the current salary grow-in period would remain at ten years, not shorten to seven years as first demanded.
Other Unifor members who took part in the GM negotiations have said that pattern bargaining is threatened by Local 707's actions, and that they could undermine Unifor's primary goal, which is to secure new product and investment at the two Windsor engine plants. According to Faria, the two plants will have nothing to produce by the end of 2018, due to Ford's migration to a newer engine type. One of the Unifor members, Chris Taylor, president of Local 200, said abandoning pattern bargaining at this time would be "shortsighted."
The negotiated deal includes improvements to benefits, hiring practices, and a commitment by GM to invest $554 million in its Canadian operations, including $400 million at the Oshawa assembly plant. There are signing and lump-sum bonuses over the next three years for most employees.
Dave Thomas of Local 707 said in his letter to his members that the fight ahead will be "very difficult" but he and the leadership will not present an agreement to the membership that will not be ratified. If an agreement is not ratified, the union will be on strike.