Bombardier held a "program update" on its "game-changing" new CSeries aircraft today. The event was held for media and financial analysts at the company's Mirabel, Quebec facility. Bombardier says the craft will make its maiden flight by this June.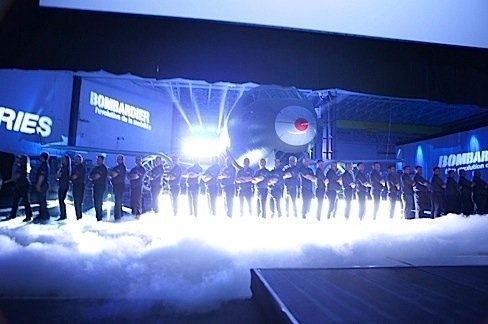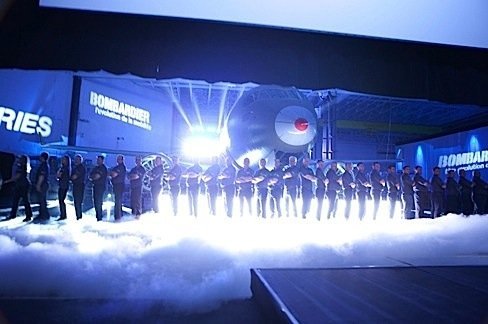 The CSeries is seen as a direct challenge to the two giants in the commercial airliner sector, Boeing and Airbus. Bombardier's CSeries is designed to carry from 100 to 149 passengers, a market that Boeing and Airbus have dominated for decades. In fact, the CSeries is the first entirely new airplane to enter the market in this category since Airbus introduced its A320 in 1987.
The president of Bombardier Commercial Aircraft, Mike Arcamone, made light of the fact that the plane's flight test has been delayed, saying "five or six months late is not late." Boeing's 787 Dreamliner was delayed by two years before its first paying flights, and is now grounded again because of battery problems.
"We are very pleased with the progress being made on the CSeries aircraft program and we are excited to open our facility and publicly show the world the advances and key milestones we have achieved as we get ready for first flight," said Arcamone.
Bombardier confirmed that it will offer an extra-capacity option on the CS300, with seating up to 160 passengers. This extra capacity option increases the aircraft's productivity, according to Bombardier, giving operating airlines an additional 4 per cent operating cost advantage per seat. Put another way, it makes the seat mile cost to operate it the same as for a 180-seat aircraft. The CS300 is set to enter service by the end of 2014. Bombardier confirmed that Air Baltic has selected the extra-capacity option for CS300 aircraft that it has ordered.