In Ontario, between the new Deposit Return program and the Blue Box Recycling program, over 3 billion bottles, cans and containers have been diverted out of landfills, hitting a new milestone and signalling a genuine environmental success story that combines policy (deposit return) and recycling technology. It's an inspiring public policy success story.
The Ontario Deposit Return Program was implemented in 2007 with the hopes of keeping bottles, plastics, and containers out of the province's landfills. A Blue Box program was already in place prior to the development of this new program, and it has very effective in recovering recyclable material. The Deposit Return Program was not meant to replace the Blue Box system so much as improve upon it and boost recovery rates at a higher level.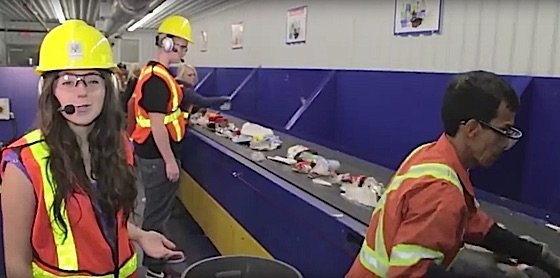 Deposit Return Program Simple — the Key to Success
The program is simple and straightforward. Residents can bring their empty, eligible wine, beer, and spirit containers to The Beer Store or other designated Bulk Return Location to claim a full refund on the deposit. The program helps preserve the environment by encouraging people to turn these items over to recycling facilities for use in the creation of new products, rather than having them end up in landfills where they pollute the environment and pose health and safety risks to local wildlife.
Tour of London Ontario's recycling centre:
Separating these products from others allows them to be utilized more efficiently, kept clean and contaminant-free, and recycled into high-value products such as bottles or fiberglass. It also frees up space in Blue Boxes to maximize returns on recyclable materials of all types. The program also makes it easier for all citizens, particularly the elderly and disabled, to participate because the Blue Box will take longer to fill and require less frequent trips to the curb.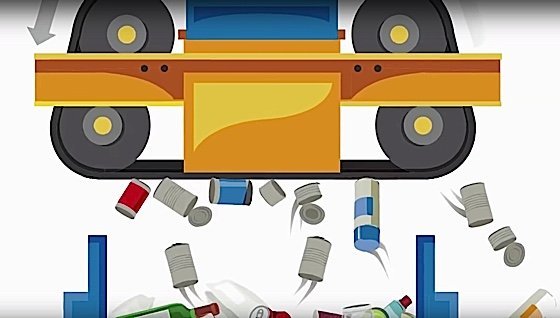 Critics of the Program
The program, like any other, was not without its critics. Some have speculated that the program's deposits were nothing more than a mask for the government's attempts at introducing a tax on wine and spirits. However, that could not be further from the truth. The deposit is nothing more than an effort to encourage residents to participate rather than tossing out their recyclables with the trash. The deposit is fully refundable upon return of the containers.
Some also speculated that introducing the Deposit Return Program meant the Blue Box system had been a failure, which caused them to become skeptical about the potential success of any other efforts. They wondered why they should bother with these attempts if they were not working.
On the contrary, the Blue Box had become so successful and widely known that the new program was needed to keep up, do so more efficiently, and hopefully boost returns as well. Both programs have gone on to see tremendous success and make a huge impact on the environment by reducing waste.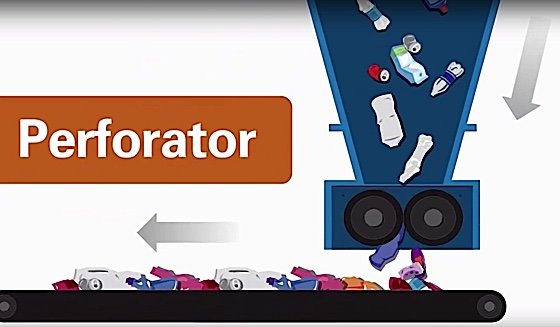 Since its inception, the Deposit Return Program has seen rates skyrocket to 80 million bottles, cans, and containers returned annually. Recently, it was announced that the program had reached an incredible new milestone. The number of bottles, cans, and containers diverted to recycling centers and thus kept out of landfills has reached three billion. This program, along with many other projects throughout Ontario, have made an indescribable impact on the environment while improving quality of life for its citizens. Perhaps the rest of the world could take a few pages from Ontario's book and begin working to replicate this success on a global scale.