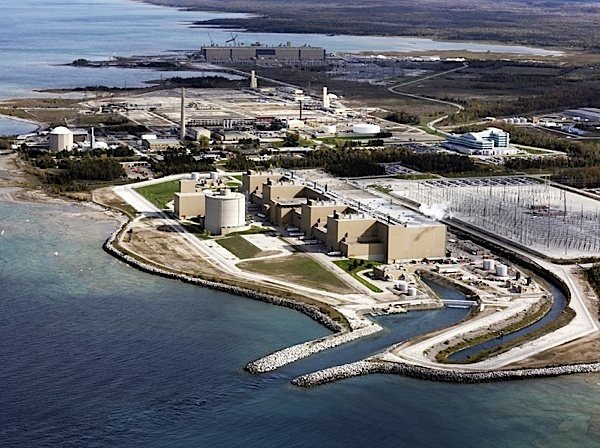 The pending closure of a nuclear power plant in Massachusetts is perhaps a reminder of what can happen when these facilities become too expensive to operate. The Pilgrim Nuclear Power Station is operated by Entergy Corp. of New Orleans and is the state's only nuclear power plant. The plant's safety rating was recently downgraded by federal inspectors to the lowest possible level, and the owners decided it would cost too much to make the necessary upgrades. Citing poor market conditions, reduced revenues and increased operational costs, the owners said the decision to shut it down had been "agonizing."
State energy policy in Massachusetts excludes nuclear, according to Entergy, favouring Canadian hydro power instead. Opened in 1972, the plant produces 680 megawatts of electricity, enough to power more than 600,000 homes. That amounts to 17 per cent of the state's power.
In Ontario, meanwhile, public support for refurbishing nuclear power plants has never been higher, according to Bruce Power. In a statement released today the research group that conducted the latest poll said that nuclear is gaining public support and is at majority levels "across every region and demographic group throughout the province." The September survey found that 81 per cent of decided Ontarians support refurbishment, while only 9 per cent are strongly opposed.
We never take support for granted and we've been working hard to pro-actively present the facts about clean, reliable and low-cost nuclear power on an ongoing basis given the role we play as part of a balanced supply mix. When it comes to electricity, people tend to care about three things—high reliability, low cost and keeping the air clean – and nuclear power checks all those boxes.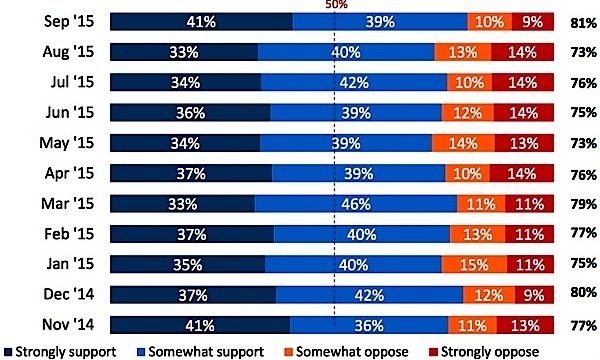 Given that 80 per cent of Ontario's large power plants "with various fuel sources" will have to be replaced over the next ten years or so, the survey asked whether respondents would support "upgrading and refurbishing existing nuclear power plants."
A spokesman for Bruce Power commented that the company does not take public support for granted. The public, said James Scongack, Vice President of Corporate Affairs, care about three things when it comes to electricity: high reliability, low cost and keeping the air clean, and nuclear "checks all these boxes."
Bruce Power operates the world's largest nuclear generating facility. Its eight Candu reactors are the source of 30 per cent of Ontario's electricity.