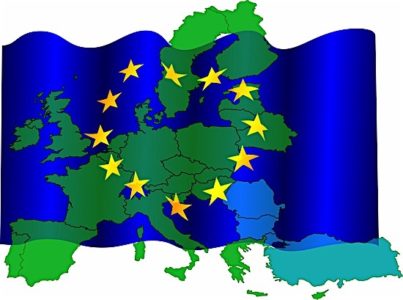 Two major free trade agreements have the potential to affect Canada's auto industry, the North American Free Trade Agreement (NAFTA), already in place but due to be "tweaked" by the Trump administration, and the Comprehensive Economic and Trade Agreement (CETA) between Canada and the European Union. Jerry Dias, president of Unifor, Canada's biggest private-sector union, which represents Canada's auto workers, agrees with Trump that NAFTA has been a "disaster," but he believes the tweaks that Trump alluded to will be beneficial to Canada. As for CETA, Dias calls it a "bad deal" for working Canadians, with too much wrong with it to be allowed to go ahead.
The union leader's optimism about NAFTA is largely based on his own recent collective bargaining successes with the Detroit Three automakers, Ford, General Motors and Fiat Chrysler. They agreed last fall to invest about $1.5 billion in their Canadian operations, and all three have pledged that they will honour their commitments, despite Trump's "America first" rhetoric. Dias sees their commitment as evidence that the Canadian auto industry is rebounding. In a speech to the Automotive News Canada Congress, Dias said the industry was "turning the corner" and "here to stay."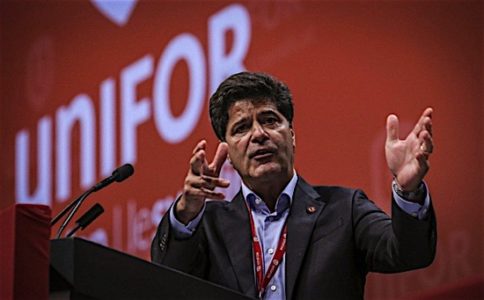 Despite Dias's dismissal of CETA, automakers on both sides of the Atlantic have welcomed the agreement, each expecting to export more vehicles as a result. EU manufacturers exported 139,000 motor vehicles to Canada in 2015, according to WardsAuto, while Canada exported just 7,700 units to Europe. Under the terms of the agreement, Canada will be allowed to export up to 100,000 vehicles annually. Canada will also be allowed full access to EU government procurement schemes, notably in the area of public transport contracts. There could also be new opportunities for exporting specialised niche products from Canada.
Unifor does not support or endorse the CETA. Our position would be for the federal government to not ratify the deal. However, at the very least, the Minister would do well to review the implications CETA will have on our cities and towns and ensure they are adequately guarded against investor-state challenges; as well, the government must be willing to provide full and fair compensation to Canadians for rising drug costs, before proceeding with ratification.
The main benefit of CETA for consumers will be the elimination of all tariffs. Currently, just 25 per cent of goods from Europe (tariff lines) are duty free; that number will grow to 99 per cent. Import duties and tariffs on all auto products will be dismantled over five to seven years. At present, Canadian-made auto parts are subject to an EU tariff of 4.5 per cent; tariffs on vehicles built in Canada range from 10 per cent on automobiles to 16 per cent on minibuses. The 6.1 per cent Canadian tariff on European-made vehicles will be phased out over the same period.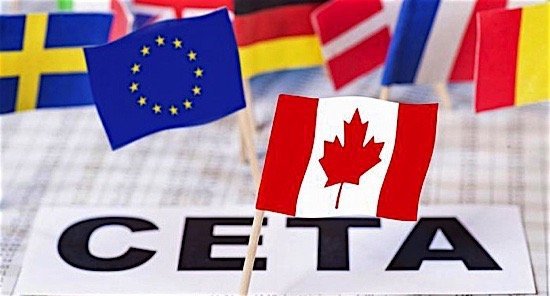 The European Automobile Manufacturers Association (ACEA) also expects CETA to make it easier for its members to run their businesses in Canada.
Nevertheless, Unifor's Dias has commented that for Canada's auto industry to fully recover it would be necessary to "go back to the days of the auto pact," a reference to a now defunct agreement between Canada and the United States that took effect in 1965 and was abolished in 2001. That agreement prevented Canada from entering into free trade agreements in automobiles anywhere else internationally. It also ensured that auto production in Canada would not fall below 1964 levels, and resulted in thousands of new jobs being created, mainly in southern Ontario.
Unifor's opposition to CETA is not specifically based on the auto industry. Rather, the union believes that extended patent protections under CETA will drive up the cost of drugs for Canadians, making health care less affordable and putting "additional strain" on negotiated benefit plans for workers.
Canadian municipal governments will also be limited in their ability to attach buy-Canadian provisions to procurement tenders. The union's position paper on trade says that had CETA been in place in 2009, the City of Toronto may not have been able to contract with Bombardier to build its LRT vehicles, a contract that resulted in the hiring of 300 new workers at Bombardier's Thunder Bay railcar facility.
The union has also been critical of the secrecy in which the deal was negotiated, saying that no public review has ever taken place of the full text.