As the world continues to battle climate change, more and more money is being invested in transitioning to clean, green methods of energy generation. As a sign of how well progress is going, the International Energy Agency's (IEA) World Energy Investment report expected solar investments to attract over $1 billion a day in 2023. [1]
Also included in the report were estimations that the world's investment in energy will reach roughly $2.8 trillion in 2023, with more than $1.7 trillion of that on track to go toward clean energy technologies like renewables, storage, and electric vehicles.
Fatih Birol, the IEA's executive director, said in a statement that investments into solar energy were "set to overtake the amount of investment going into oil production for the first time." [2]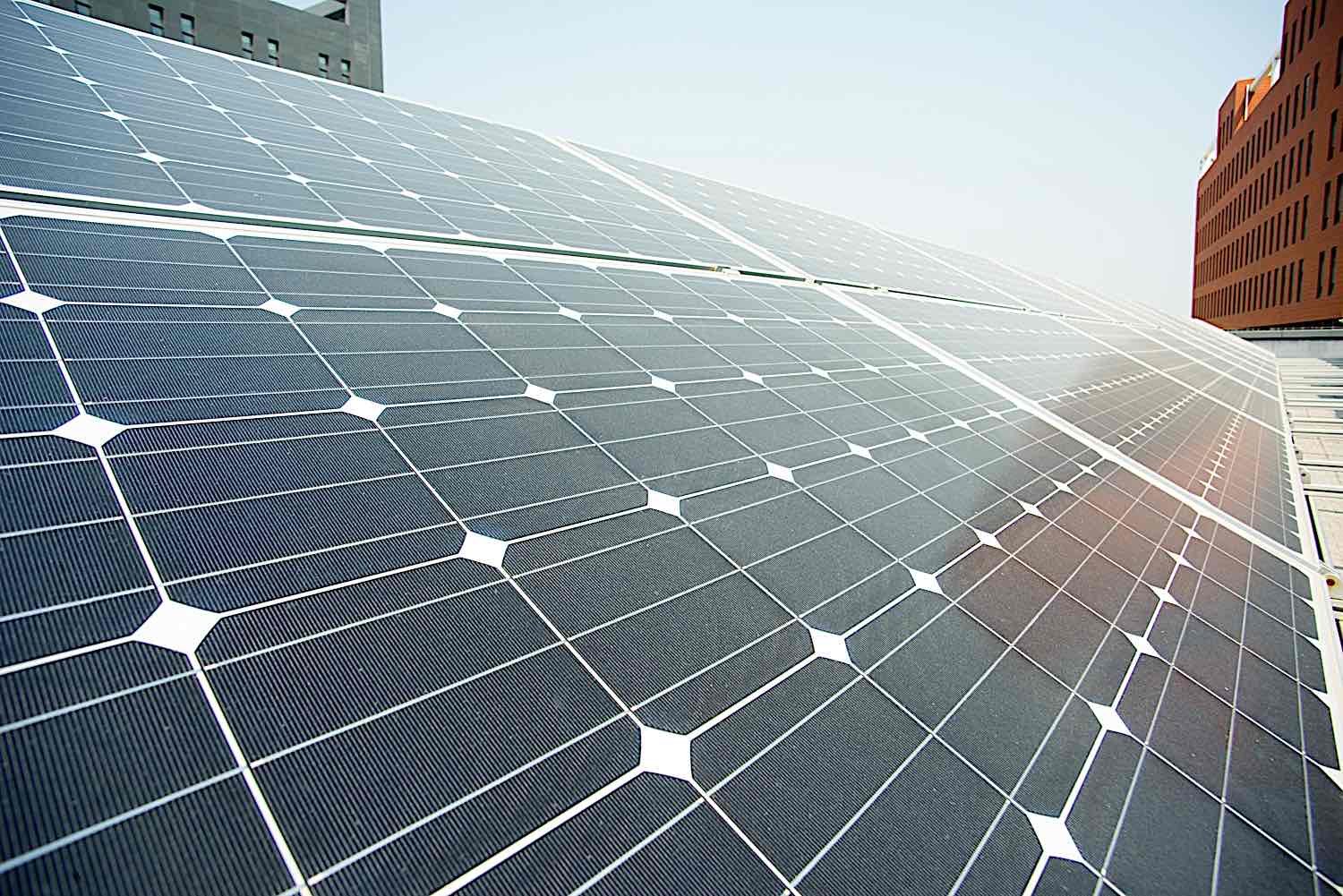 What is behind this particular shift in the ongoing overhaul of energy?
As per the IEA's report, total capacity growth of renewable power installations worldwide is set to nearly double within the next five years, keeping the goal of limiting global warming to 1.5°C. Global renewable power capacity is now expected to increase by 2400 gigawatts (GW) from 2022-2027. This expected increase is massive, and 30% higher than what was forecast just the year before – highlighting just how quickly governments can and have affected change. [3]
The global energy crisis is the main driver behind the world's most recent, steep acceleration of renewable energy implementation. Russia's invasion of Ukraine was a large catalyst in countries' move toward renewables that aimed to decrease their reliance on imported fossil fuels, the prices of which skyrocketed due to the invasion. Governments and businesses alike were scrambling to replace Russian gas with alternatives, which added fuel to their energy security concerns and climate change goals. [4]
There are other reasons behind these numbers.
Speaking to CNBC, Birol noted a "growing gap between the investment in fossil energy and investment [in] clean energy," which he attributed to three reasons. The first is that clean energy, such as wind and solar, were getting "cheaper and cheaper".
The second was that many governments now saw "clean energy sources — renewables, electric cars, nuclear power — as a lasting solution to their energy security problem, in addition to climate change."
And finally, Birol said that industrial strategy was at play. He noted specifically the United States' Inflation Reduction Act and other programs as well as European, Japanese, Chinese, and Indian policies. [5]
Although there's plenty of good news for those who support a sustainable future, it isn't all rosy. IEA also projected that coal, gas, and oil are still on their way to attract a little over $1 trillion worth of investment this year.
The report noted that "today's fossil fuel investment spending is now more than double the levels needed in the Net Zero Emissions by 2050 Scenario," adding that, "the misalignment for coal is particularly striking: today's investments are nearly six times the 2030 requirements of the NZE Scenario." [6]
Investments in non-renewables stem from governments and businesses ignoring climate change, refuting facts, and (wrongly) believing that there's no money to be made in renewables.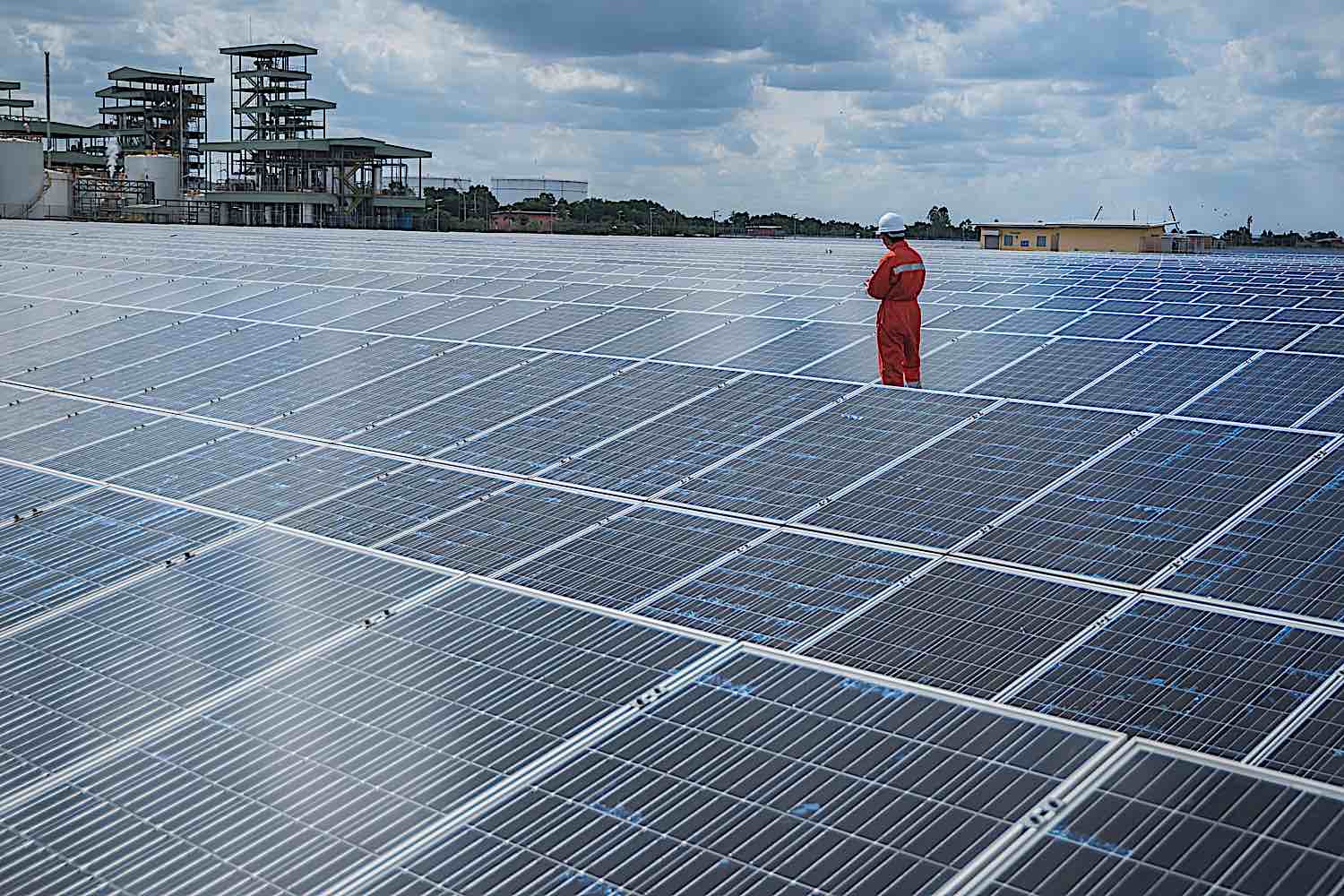 Leaders around the globe have differing opinions on renewables and climate change
Fossil fuels have a considerable effect on the environment. The United Nations said that since the 19th century, "human activities have been the main driver of climate change, primarily due to burning fossil fuels like coal, oil and gas." [7]
2015's Paris Agreement still haunts discussions on climate change, with its aims to "limit global warming to well below 2, preferably to 1.5 degrees Celsius, compared to pre-industrial levels."
Lowering carbon dioxide emissions created by humans to net-zero by 2050 is seen as key when it comes to meeting the 1.5°C target. [8]
The U.N. Secretary General, Antonio Guterres, made his feelings clear on the matter. He slammed new funding for fossil fuel exploration, calling for an abandonment of its financing as it was "delusional".
Meanwhile the chief of BP, Bernard Looney described his firm's strategy as centered around investing in hydrocarbons but simultaneously financing the planned energy transition. [9]
Yet, as Birol highlighted, there is a significant shift toward clean energy overall. In a statement issued alongside the IEA's 2023 report, Birol said, "clean energy is moving fast — faster than many people realize. This is clear in the investment trends, where clean technologies are pulling away from fossil fuels. For every dollar invested in fossil fuels, about 1.7 dollars are now going into clean energy." This ratio was one-to-one a mere 5 years ago, he added. [10]
Head of data insights at energy thinktank Ember, Dave Jones, commented on the IEA's report saying, "this crowns solar as a true energy superpower. It is emerging as the biggest tool we have for rapid decarbonization of the entire economy, especially as solar is increasingly used to power cars in place of oil. The irony remains that some of the sunniest places in the world have the lowest levels of solar investment, and this is a problem that needs attention." [11]
Renewable power growth around the globe
Jones' remark on irony has some truth to it. There certainly is a mismatch and inequality of renewable availability, infrastructure, and desire to pursue renewable energy around the globe. Yet the uptake of renewables is happening the world over nonetheless.
As Birol highlighted before, countries are implementing industrial strategies that make moving toward renewables faster and easier than ever. These strategies come in the form of implementing policies and unveiling market and regulatory reforms far more quickly than previously planned, specifically to combat the energy crisis. China is set to account for almost half of new global renewable power capacity additions over the 2022-2027 period, while the U.S. Inflation Reduction Act is providing new support and long-term visibility for renewables-expansion in the U.S. [12]
Shifting from fossil fuels to renewable energy sources takes time and money, but the technology has come so far that they no longer cost exorbitant amounts. In a significant majority of countries worldwide, utility-scale onshore wind and solar PV are the cheapest options for new electricity generation. Global solar PV capacity is en route to nearly triple over the 2022-2027 period, overtaking coal to become the largest source of power capacity in the world. Also forecasted is an acceleration of solar panel installation on commercial and residential rooftops, which gives consumers a handy way to reduce their energy bills.
Wind capcity forecast to double
This forecast period should also see global wind capacity nearly doubling, one-fifth of which is attributed to offshore projects. Wind and solar power together will account for more than 90% of renewable power capacity added in the world during this time. [13]
Birol says that "solar and wind are leading the rapid expansion of the new global energy economy. This year, the world is set to add a record-breaking amount of renewables to electricity systems – more than the total power capacity of Germany and Spain combined. The global energy crisis has shown renewables are critical for making energy supplies not just cleaner but also more secure and affordable – and governments are responding with efforts to deploy them faster. But achieving stronger growth means addressing some key challenges. Policies need to adapt to changing market conditions, and we need to upgrade and expand power grids to ensure we can take full advantage of solar and wind's huge potential." [14]
There are early signs of diversification in global PV supply chains, as new policies in India and the U.S. are expected to increase investment in solar manufacturing by as much as $25 billion in the forecast period. While China will stay the dominant player, its part in global manufacturing capacity could reduce from its current 90% to 75%. [15]
IEA's report also includes an accelerated case, wherein renewable power capacity increases by a further 25% on top of the main forecast. In advanced economies, this growth could only happen with a variety of regulatory and permit changes and a rapid uptake of renewable energy in transport and heating sectors. For emerging and developing economies, this growth would require regulatory and policy-related uncertainties, a lack of strong grid infrastructure, and a lack of access to affordable financing that hinders new projects. [16]
As the world puts in the work to resolve supply chain issues, deploy more flexible resources, manage larger shares of renewables, and expand grids, it moves closer toward reaching net-zero emissions by 2050. The goal of limiting global warming to 1.5 ° seems far off and unattainable, yet the progress being made can't be denied.
Sources
[1]
International Energy Agency – World energy investment report 2023
[3] [4] [12] [13] [15] [16]
International Energy Agency – Renewable power's growth is being turbocharged as countries seek to strengthen energy security
[2] [5] [6] [7] [8] [9] [10] [11]
CNBC – Solar investment set to overtake oil production and attract over $1 billion a day in 2023, IEA says
[14]
International Energy Agency – Renewable power on course to shatter more records as countries around the world speed up deployment