The Canadian  government has been much criticized for failing to make public its long-awaited regulations for oil and gas industry greenhouse gas emissions. Now, with US President Obama today announcing measures to drastically cut emissions from coal-fired power plants, the Canadian government has been almost dismissive. The minister responsible, Leona Aglukkaq, released a statement saying that Canada was already ahead of the US in reducing emissions from coal-fired electricity plants. The minister said that the government wanted to work with the US on reducing emissions from the oil and gas sector. With our two economies so closely tied, "our countries should be taking action together, not alone."
However, the prospects of the two governments working together on that or the other major energy issue dividing them, Keystone XL, seem remote.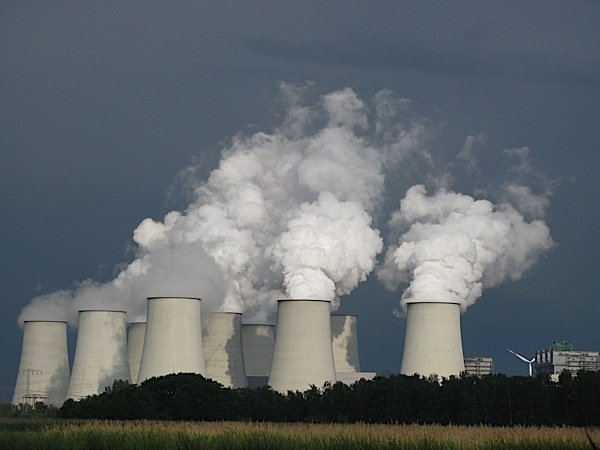 Last week the US Pipeline and Hazardous Materials Safety Administration added two more conditions to the fifty-seven already imposed on TransCanada Corp. for the construction of Keystone XL. The additional conditions are the result of the pipeline safety administration's assessment that TransCanada was not doing enough to make its pipelines safe. According to one letter sent to TransCanada about the southern portion of Keystone, which runs from Oklahoma to Texas, the rate of welding repairs required on the line was "cause for alarm." Over 72 per cent of welds required repairs in one week. Inspectors found that TransCanada was not using approved welding procedures to connect the sections of pipe, and used improper procedures to test them. A professor of environmental engineering at the University of California, Berkeley, was quoted in the Financial Post calling the weld failure rate at TransCanada "horrible."
Now, with timing that could hardly be more awkward, Canada's National Energy Board (NEB) has released a paper on the subject of safety in the oil and gas industry. The paper, "Advancing Safety in the Oil and Gas Industry: Statement on Safety Culture," outlines the NEB's "expectations" of regulated companies in building that safety culture.
The release of the new "framework" by the NEB is to be seen as one of its "additional steps" to improve safety in the oil and gas industry. In addition to this framework, the statement says, the NEB has recently amended its Offshore Pipeline Regulations to require companies to have management systems in place that support the culture of safety.
"The NEB already has the tools and regulations in place to enforce safety in Canada's energy sector," said Gaétan Caron the Chair and CEO of the National Energy Board. "With the release of the Safety Culture Framework, we are asking industry to go even further in order to develop organizational cultures where safety is a core value."
The completion of the framework is "the first step" in the journey toward a safety culture, the NEB says. Will this be enough to assuage Americans' skepticism about the safety of Keystone XL?