During live coverage, you can hear cheering as the Crew Dragon successfully docks with the International Space Station. With a lot at stake, including a planned summer flight with a live human crew, the unmanned Crew Dragon completed phase two of its proving mission. Phase one, the launch, also went smoothly without any issues. [To see coverage of the launch, including video, please see our previous story, here>>]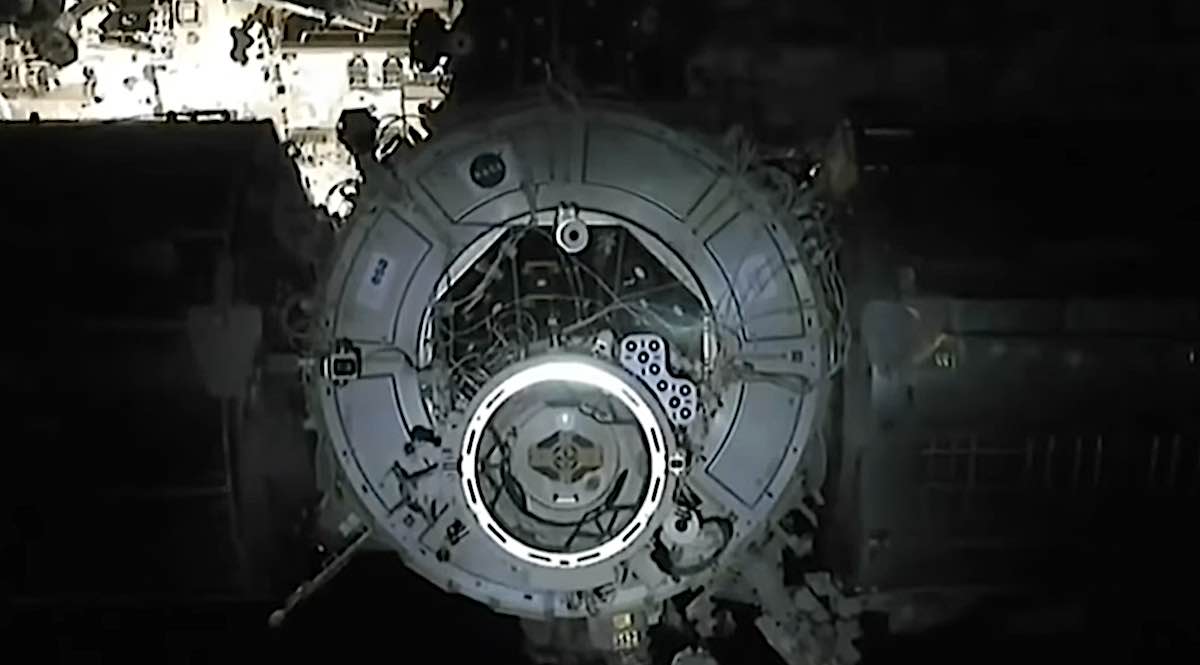 Although SpaceX, who make the Crew Dragon, has a long record of successful dockings with the smaller Dragon 1, this was the debut proving mission for the larger crew capsule. Although only manned by Ripley — a dummy named after the famous character in the movie Aliens — the capsule docked perfectly, even while travelling at twenty-times the speed of sound.
Watch the successful docking of Crew Dragon 250 miles above the earth:
Attachment was completed using a new design of mating adaptor on the ISS. It has a spring system which first dampens motion of the incoming capsule, then hooks and pulls for a final "hard capture" and air seal.
Canadian astronaut David Saint-Jaques and US astronaut Anne McClain were watching from the station's Cupola, from where they could order a hold or abort.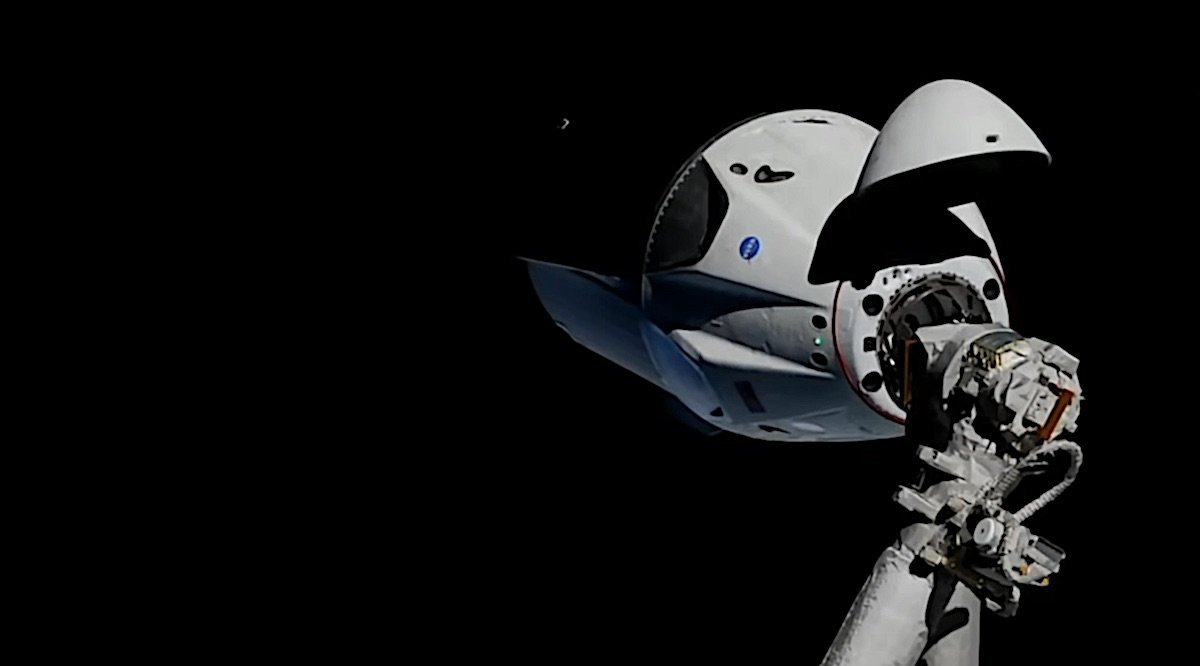 Watching anxiously from the ground — we assume the anxious part — was Bob Behnken, who together with Doug Hurley will be the first live crew to man the Crew Dragon after certification by NASA. Behnken said, "it was super exciting to see it."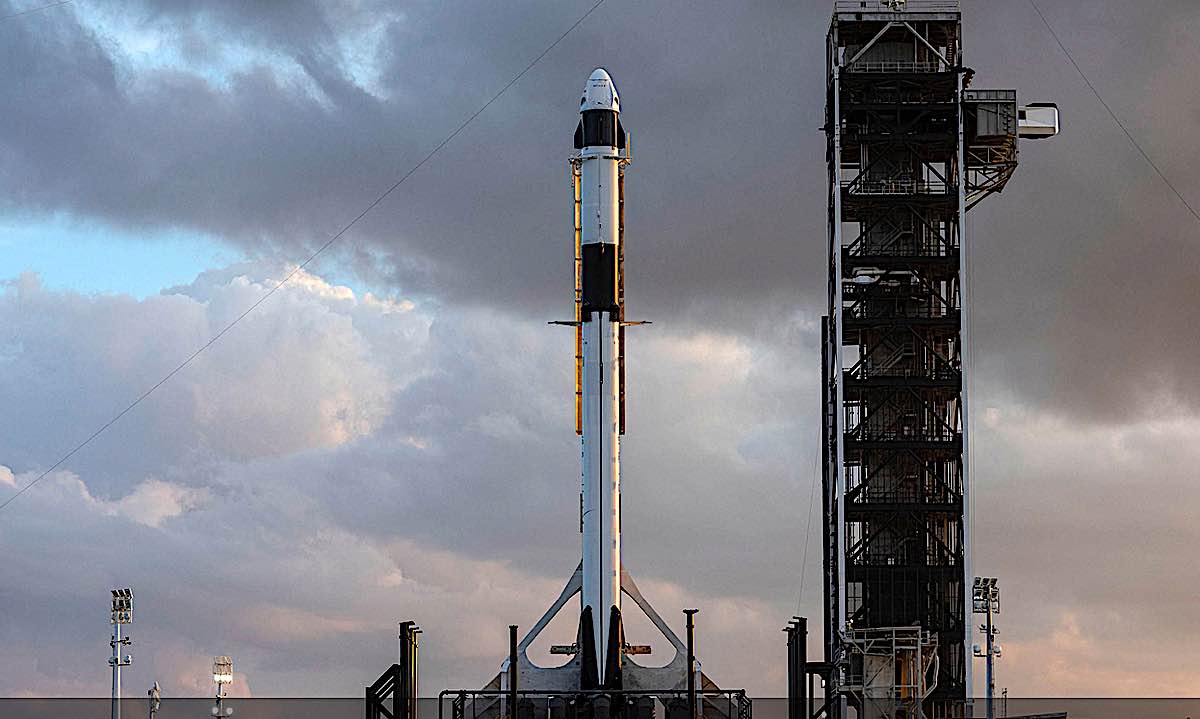 Crew Dragon will now spend five days at dock. The final test will be its return —hopefully with equal success — to splashdown in the Atlantic Ocean. Assuming Crew Dragon passes this third test, NASA is planning to send astronauts into space in Crew Dragon as early as this summer.