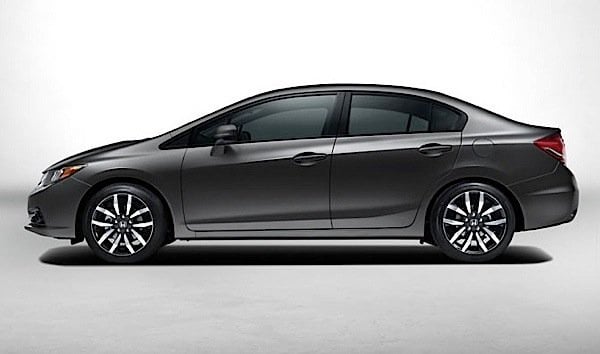 Honda of Canada announced today that it has reached another milestone in its twenty-ninth year of Canadian operations: it has built its seven-millionth vehicle in Canada, a Civic EX Sedan. The company will donate the car to a registered charity.
Honda began operating in Alliston, Ontario in 1986. It has manufactured the Honda Accord, Odyssey, Pilot and Ridgeline there, as well as the Acura EL, CSX and ZDX vehicles, according to a press release. Currently, Honda builds the Civic and the CR-Vs at Alliston. The Civic has been Canada's best-selling passenger car for seventeen consecutive years, Honda says.
The Alliston plant capacity has expanded since it opened, from 50,000 vehicles to more than 390,000 per year. The company now employs more than 4,000 "manufacturing associates" in Canada. A second manufacturing facility opened in 1998 to produce the Odyssey mini-van, the carmaker's first. A new vehicle is completed almost every minute at the two plants, with 1,620 vehicles rolling out each day. Approximately 100,000 of the Canadian-built Civics and CR-Vs are sold each year in Canada. Honda Canada senior vice president of operations Dave Gardner said, "More than 1.8 million Honda Civics have been proudly parked in driveways all over this country." He praised the "superior craftsmanship" of the highly skilled "associates" who have worked at Honda over the years.
In November, 2014, Honda announced that it would invest $857 million over three years to upgrade the Alliston plants. The announcement was made in preparation for making Alliston the lead global plant for the next generation Honda Civic. This means that the Ontario plant will be the first in the world to build the new Civic, developing the manufacturing processes and tooling that will be used at all Honda plants around the world that build Civics. The investment will also go to improving technologies in all three Honda plants. In total, Honda has invested nearly $4 billion in its Canadian manufacturing since 1986.
The company also operates an engine plant in Alliston which produces 240,000 four-cylinder engines per year. It went into operation in 2008.