The Ontario Governement is diversifying the Northern economy and helping create good new jobs for people in the North by supporting innovation at a mining company near Kenora.
"Our government recognizes that supporting mining innovation is vital to the growth of our Northern economy," said Bill Mauro, Ontario Minister of Northern Development and Mines "Today's investment in Avalon's project demonstrates our government's continued commitment to creating good jobs and supporting business growth, economic development and diversification in the North."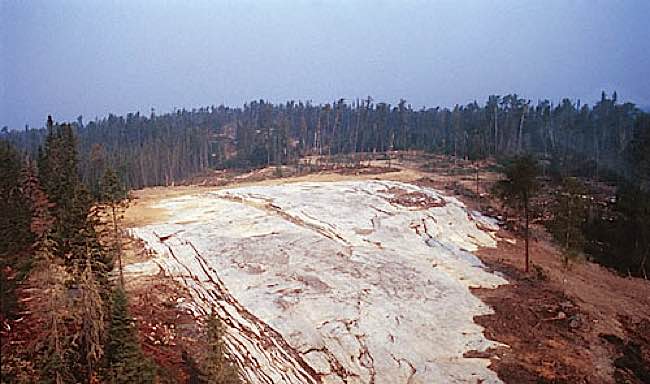 Avalon Advanced Materials to make lithium-ion batteries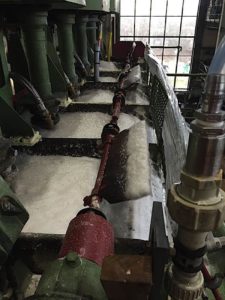 The province is supporting Avalon Advanced Materials as it develops an innovative new process to make lithium-ion batteries from petalite mineral deposits in the Kenora area.
Donald S. Bubar, M.Sc., P.Geo, President and CEO of Avalon Advanced Materials explained: "The funding provided by the NOHFC will provide critical financial support to assist Avalon in piloting the innovative process developed to produce lithium battery materials from its Separation Rapids Lithium Project near Kenora. NOHFC and the Ontario government are to be commended for recognizing that Northern Ontario's mineral wealth can be leveraged to create the full energy storage supply chain in the province and help Ontario become a leader in the technology needed for the transition to a low carbon economy."
This support, through the Northern Ontario Heritage Fund Corporation (NOHFC), will allow the local mining company to test and demonstrate converting lithium mineral petalite into lithium hydroxide, a key component in the manufacturing of lithium-ion batteries, which provide a rechargeable, sustainable and low-pollution source of energy storage.
This new production process will enable Avalon Advanced Materials to further diversify the economy of the region, continue to grow its business and create and maintain 14 new local jobs.
Supporting mining innovation and good jobs in the North is part of our plan to create jobs, grow our economy, and help people in their everyday lives.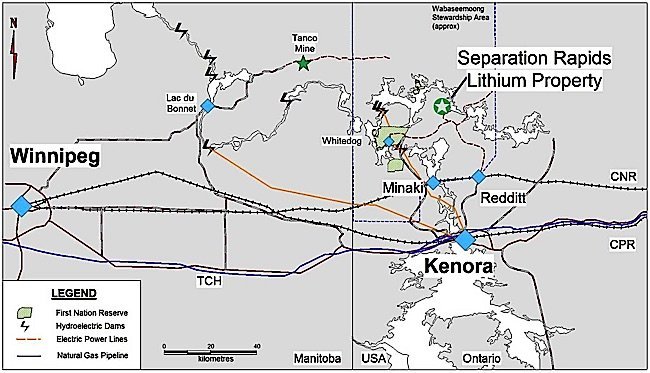 Quick Facts
Ontario is investing $500,000 in this project through the Northern Ontario Heritage Fund Corporation (NOHFC).
Since 2013, the NOHFC has invested more than $488 million in 3,165 projects helping to create or sustain more than 10,895 jobs across Northern Ontario.
The NOHFC's Northern Innovation Program supports the development and commercialization of new technologies.
Ontario's Mineral Development Strategy is a comprehensive 10-year plan to make Ontario the global leader in sustainable mineral development and production by building on the industry's well-earned global reputation and significant competitive advantages.
PRELIMINARY ECONOMIC ASSESSMENT (SEPTEMBER 2016)
On September 27, 2016, Avalon announced the results of a positive Preliminary Economic Assessment on the Separation Rapids Lithium Project. The PEA was conducted to investigate the potential for recovery of a lithium product suitable for the battery market from the resource. The results confirm a technically viable process and positive economics for the recovery of a battery-grade lithium hydroxide product.  The full news release can be read here. Highlights include:
An average mining rate (open pit) of 950,000 tonnes per year would yield an average annual production of 14,600 tonnes of lithium hydroxide for 10 years and 100,000 tonnes per year of feldspar mineral concentrate for 20 years, as it would continue to be recovered from previously processed material for an additional 10 years after the initial 10 year mine life.

The discounted cash flow ("DCF") analysis yields a 19% internal rate of return ("IRR") on a pre-tax basis and a 16% IRR on an after-tax basis, assuming 100% equity financing. The Project's net present value ("NPV") at an 8% discount rate is CAD$343 million pre-tax and CAD$228 million after-tax.

Total Project construction capital costs are estimated at $514 million, which is inclusive of $86 million in contingencies and $7 million in sustaining capital.

The average lithium hydroxide price assumption used for this PEA was US$11,000/tonne and the CAD:USD exchange rate assumption was US$1.00 = CDN$1.30.

Measured and Indicated Mineral Resources, as currently delineated, total 8.0 million tonnes averaging 1.29% lithium oxide and 39% feldspar. Inferred Mineral Resources contribute an additional 1.63 million tonnes at 1.42% lithium oxide and 39% feldspar to a maximum vertical depth of 260 metres. The deposit is open to depth and along strike.
The PEA development concept includes an open pit mine, with milling onsite to produce a lithium mineral concentrate and by-product feldspar. The lithium mineral concentrate would then be processed in a hydrometallurgical plant (presently contemplated for Kenora) to produce lithium hydroxide for the battery industry or sold directly into the ceramics industry.