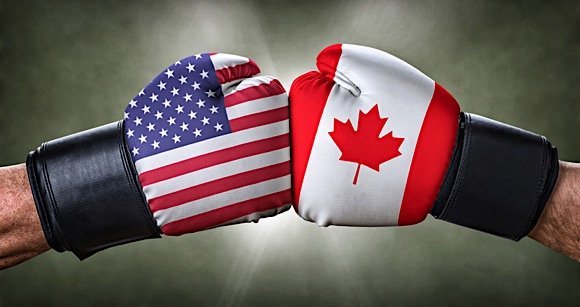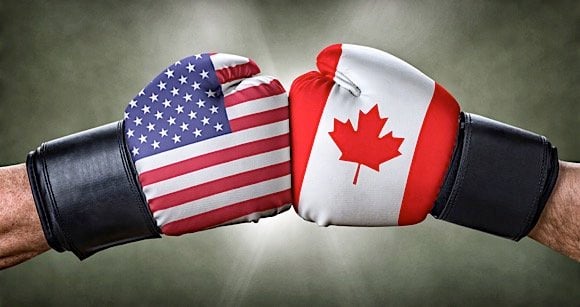 An ongoing dispute between Bombardier and Boeing came to an end on Friday, as the U.S. International Trade Commission announced its decision.
The dispute began following a move that saw duties of 300 per cent placed on Bombardier planes, which many had claimed were illegitimate. Canada's ambassador to the United States, David MacNaughton, claimed that the move to impose such duties stemmed from speculation that Boeing would be hurt by Bombardier C-Series imports, despite a lack of history competing with similar-sized Boeing aircrafts. Furthermore, critics argued that the penalties would negatively impact Americans as well because Bombardier accounts for approximately 23,000 U.S. jobs.
Boeing argued that Bombardier was harming their business by offering lower prices for foreign buyers over domestic. Boeing claimed that Bombardier's prices for foreign companies such as Delta were far below the cost of production, something with which Boeing is incapable of competing.
Bombardier, on the other hand, claimed that the lower prices were necessary to tap into a new market that was unfamiliar with their line. In order to gain interest, they offer initial orders at reduced costs so that they can gain new clientele by offsetting some of the risk that companies take in ordering new products.
The company was on the hot seat, however, following their refusal to answer key questions regarding these practices, which many speculated would certainly spell disaster for the company and result in a win for Boeing.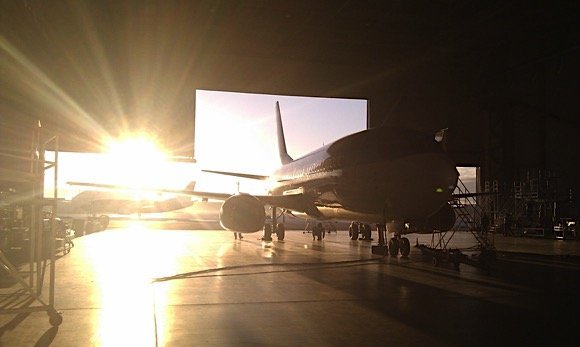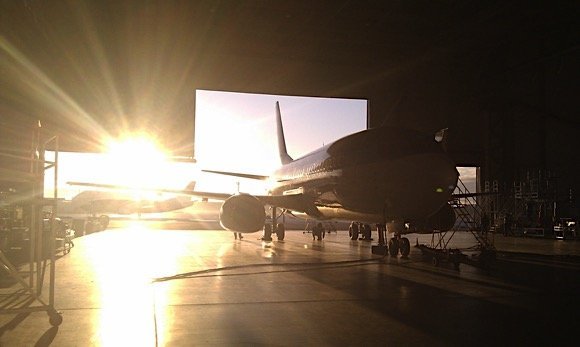 William Perry of Harris Bricken in Seattle called Bombardier's refusal to answer key questions a "fatal move." In his blog, Perry discussed claims by Commerce that the company submitted responses to only a few sections of the questionnaire without providing any support to back up their arguments.
Due to an inability to provide evidence supporting their claim that Bombardier's actions hurt Boeing, the U.S. International Trade Commission voted unanimously in favour of Bombardier. The decision paves the way for possible future sales to the United States, which otherwise would not have been possible.
However, Bombardier faces an obstacle going forward. The trade case and dumping accusations forced the company to postpone production on the C-Series line ordered by Delta. An original delivery date of spring of 2018 has been pushed back to either late-2018 or 2019.
Boeing released a statement regarding the decision, which read in part: "We are disappointed that the International Trade Commission did not recognize the harm that Boeing has suffered from the billions of dollars in illegal government subsidies that the Department of Commerce found Bombardier received and used to dump aircraft in the U.S. small single-aisle airplane market."
The company has stated that it will continue to document any harm caused by illegal subsidies and pricing. "We will not stand by as Bombardier's illegal business practices continue to harm American workers and the aerospace industry they support. Global trade only works if everyone adheres to the rules we have all agreed to. That's a belief we will continue to defend."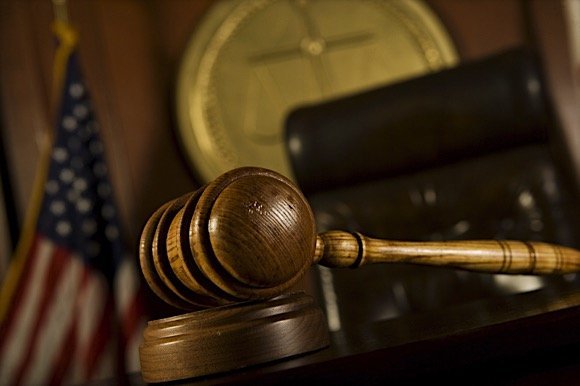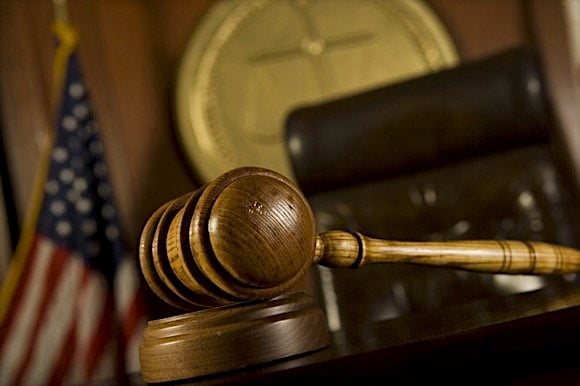 Boeing still has the option to appeal the decision, though it is unlikely to succeed in reversing the outcome. Ernie Arvai, a partner at U.S. based AirInsight, referred to a move to appeal the decision a mistake. "I think it's cost them too much in terms of reputation and actually in terms of defense orders for them to appeal," he said.
Delta Air Lines eagerly awaits their CS100 fleet, vowing to wait until the new line is built. "Delta is pleased by the U.S. International Trade Commission's ruling rejecting Boeing's anti-competitive attempt to deny U.S. airlines and the U.S. travelling public access to the state-of-the-art 110-seat CS100 aircraft when Boeing offers no viable alternative, the company said in a press release.
Sources:
William Perry blog, US China Trade War