​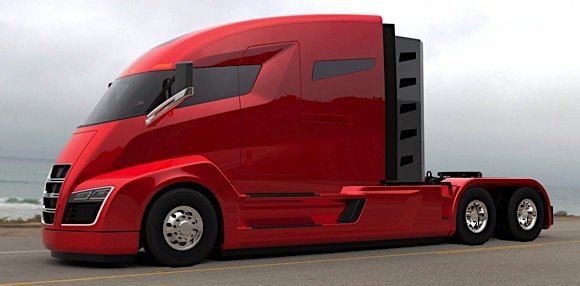 As global efforts to reduce carbon emissions and adhere to international treaty commitments have gained momentum, Tesla announced its new electric semi, allowing companies to reduce their carbon footprint by switching from fuel to clean energy. CEO Elon Musk claimed the truck can reach a speed of 250 miles per hour and that it can travel 500 miles on a single charge with an 80,000-pound load. The truck is also designed with safety features, which include the following:
❖
Enhanced autopilot, which helps avoid collisions
❖
Centered driver positioning for maximum visibility and control
❖
Low center of gravity for rollover protection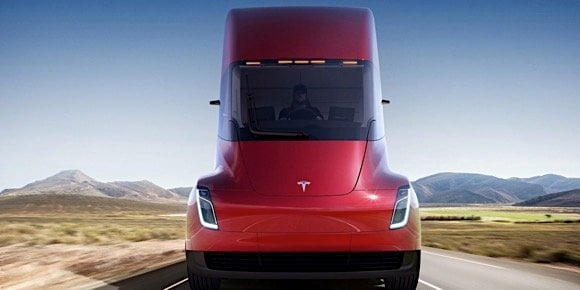 The vehicles are priced between $150,000 and $180,000 depending on range, with a special Founders Series valued at $200,000. Although they are more expense than traditional diesel trucks, that cost is offset by the fuel savings and limited maintenance needs.
The company also plans to build a worldwide network of solar-powered superchargers, which it says will increase the truck's range to 400 miles on a 30-minute charge. Tesla quickly gained the attention of many big name corporations, who have been scrambling to place their orders and reserve theirs.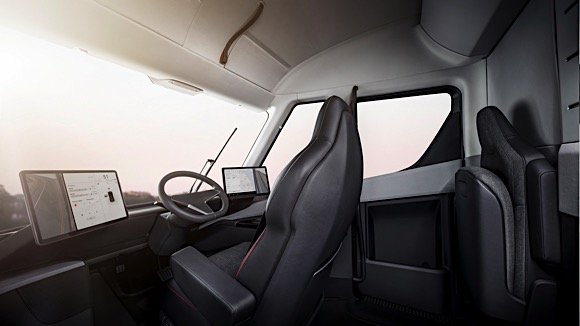 Some have voiced concerns over the hype and the company's ability to deliver, especially with the company taking deposits so far ahead of production. Autotrader.com analyst Michelle Krebs said, "I think the electric, autonomous truck market is a very promising proposition. One of my concerns with Tesla is they have way too much on their plate. They can't over-promise and under-deliver on a truck." She also said that the company does not have the experience that competitors like Daimler have in the trucking industry, nor does it have established clientele.
The sharp criticism has not stopped companies from jumping aboard the Tesla bandwagon. Budweiser maker Anheuser-Busch, for instance, recently placed an order for forty all-electric semis, making it the latest in a list of mostly unknown companies that have ordered these trucks from Tesla. Although the semis are not set for production until 2019, Tesla revealed that a $5,000 deposit can be paid in order to reserve one of them, though that price was later raised to $20,000. A few of the other companies that have put down deposits are Walmart, Meijer, and Loblaw.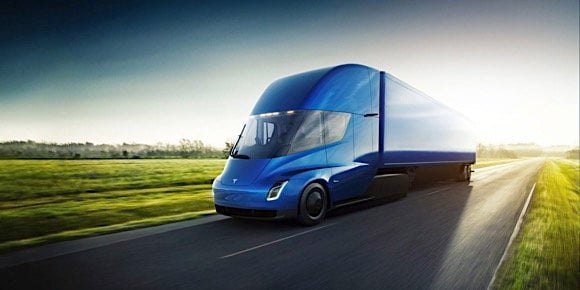 ​Anheuser-Busch announced plans for the semis to join a 750-truck fleet that transports products from breweries to wholesalers. The switch to Tesla's semis is projected to reduce the company's carbon emissions by 30 per cent by 2025.
PepsiCo and UPS have also placed orders for 100 and 125 trucks, respectively. The UPS order is rumored to be the biggest order Tesla has received thus far. UPS Senior Director for Automotive Maintenance and Engineering Scott Phillippi said, "As with any introductory technology for our fleet, we want to make sure it's in a position to succeed." He also stated that the company has "high expectations" and that they "are very optimistic that this will be a good product, and it will have firm support from Tesla to make it work."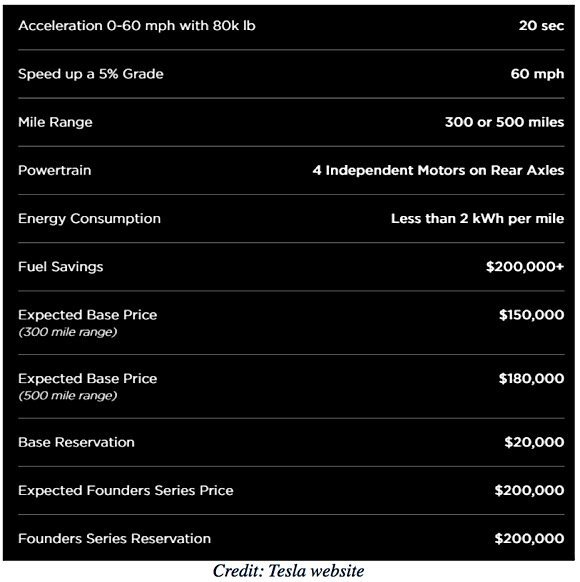 ---
Sources: