A Look at Hyperloop Capsules and Their Sleek Design
​As innovative people and companies work toward the future of technology in all its many forms, we begin to wonder what that future might look like. Various people and companies have been working to create hyperloop systems to provide faster, more efficient modes of transportation to the masses.
​Elon Musk first proposed the idea of hyperloop travel through vacuum tubes in 2013, and several companies have since begun developing and testing such technologies. One such company is Virgin Hyperloop One, which recently teamed up with Los Angeles-based Designworks and Dubai's Roads and Transit Authority to design a mock-up of a full-scale hyperloop capsule. The photos, which went on display in Dubai in February, featured a cabin that looks similar to that of an airliner, albeit with a sleeker design. The futuristic prototype seats 5 passengers in first class and 14 in economy. First class accommodations include digital displays, temperature-controlled leather seats, and touch screens for adjusting coloured lighting.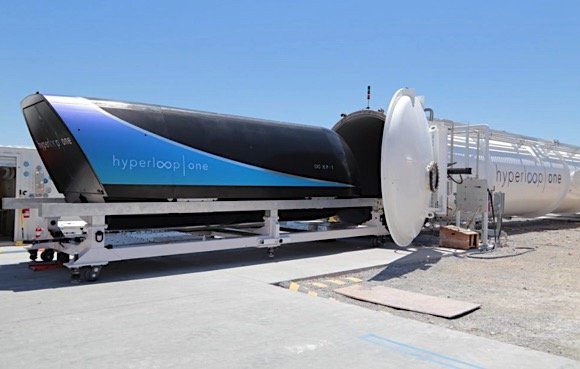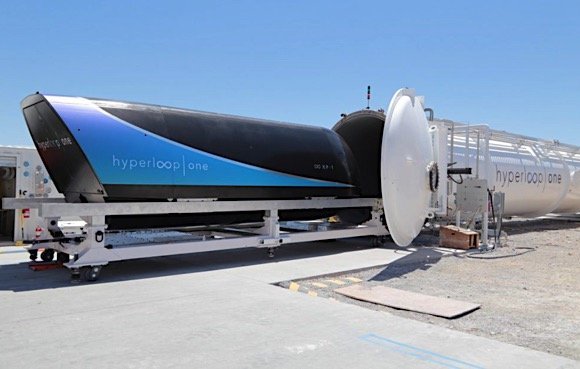 ​Particularly notable is the lack of windows in the capsule, which is understandable considering the high speeds at which the capsule will be travelling within the sealed vacuum tubes. Due to the limited visibility, designers were challenged to find alternative ways to design windowless cabins that would not leave passengers feeling claustrophobic.
​According to Designworks designer Adil Ali, the prototype's ambient and direct lighting create "an uplifting and sensory experience," and the seats are designed to feel as though the passengers are floating on air.
​Lack of windows will hopefully not be too much of an issue, as hyperloop capsules will travel at speeds of up to 700 mph, which means that an average trip from Dubai to Abu Dhabi would take only 12 minutes, as opposed to the 90 minutes that it takes when travelling by car. Some designers have also suggested that the capsules may include virtual windows that simulate passing terrain, although at such high speeds that may leave many with motion sickness.
​"The ride experience will not be for everybody due to speed and small compartments," said Hyperloop Advanced Research Partnership President Dane Egli. "Consider the evolution of American rail and aviation transportation systems and how train and airplane compartments developed over the past 150 years to become more passenger-friendly."
​As hyperloop systems and routes continue to be proposed around the world, anticipation grows as we look toward a future that is more efficient, environmentally friendly, and less chaotic. "The congestion and pollution currently plaguing our highways, maritime ports, runways, and rail systems are unsustainable and require a new solution that is fast, affordable, clean, and safe," said Egli. "That's the primary capability and imperative for hyperloop. If America doesn't build it first, then Europe and others will build it… which they already are."
A Look Inside Hyperloop Commuter Pod. Credit: Khaleej Times.