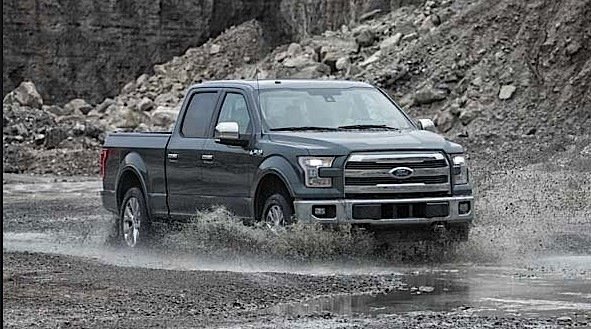 North American auto markets are on track for a record year in 2015. Sales were up in July in Canada and the United States, and analysts say that US car and truck sales could come close to the record 17.4 million reached in 2000. July was the eighteenth consecutive month in which sales increased in the US. According to Bloomberg, US auto sales are "on fire," with July sales reaching 17.55 million units on a seasonally adjusted basis. Ford, GM and Chrysler were the auto makers to beat, each coming in with sales higher than expected.
The story is much the same in Canada, where sales have been increasing by 6 per cent year over year since 2012. This year, despite a slight slowdown in the early part of the year, sales are still up almost 3 per cent for the first half of the year compared to last year. Just under 934,000 units were sold up to the end of June. Sales in May reached an all-time monthly high of 198,000, according to autofocus.
Even though fuel prices have climbed back up after dropping earlier in the year, SUVs and crossovers are selling particularly well, with sales up 8.8 per cent in the first half of the year. The category now accounts for 34 per cent of the Canadian market. Apart from the Ford Escape, whose sales fell 7 per cent, other favourite brands have seen sales soar, up 20 per cent collectively for the RAV4, CR-V and Rogue.
Pickup trucks are also outperforming last year with sales up 6 per cent, representing an additional 10,000 units. In July, truck sales were up 8.2 per cent, while car sales actually dropped 10 per cent.
European car sales have also risen, with growth accelerating to its fastest pace in more than five years. A 15 per cent increase in June was the biggest since 2009. Europeans bought 1.41 million cars in June, compared to 1.23 million one year earlier.
It is very different, however, in Russia. Sales of new cars and light commercial vehicles were down by 28 per cent in July, after a 30 per cent drop in June. Russia's GDP has reportedly dropped by a crushing 4.6 per cent in the second quarter, even worse than the 2.2 per cent decline in the first quarter. It could get even worse for Russia, as Western sanctions over the Ukraine crisis continue to take their toll.
In China, the world's biggest car market, sales have also slowed, though nowhere near as drastically as in Russia. The China Automobile Dealers Association has said that annual sales may fall for the first time in seventeen years. According to Bloomberg, the slowing car sales reflect a deterioration in consumer confidence as the economy expanded at its slowest pace in twenty-five years. Volkswagen, which has pushed to make China its biggest market, surpassed Toyota as the world's biggest carmaker in the first half of 2015. VW reported 5.04 million sales from January to June, compared to Toyota's 5.02 million.