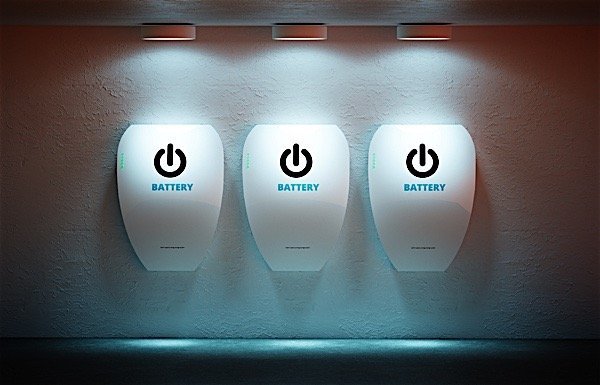 Early adopters have begun buying or leasing Tesla Energy's new home energy storage systems. Green Mountain Power (GMP), a Vermont utility, announced that it has begun installing the 6.4 kilowatt hour units in customers' homes, the first utility to do so in the US. A GMP spokesperson called the Tesla Powerwall a "game changer" and said it would allow them to move away from the "antiquated" bulk power system to a distributed system that is cleaner and more reliable. The Tesla Powerwall can be paired with home-based systems like rooftop solar panels to generate and store power, or it can be used to store power from the grid for use as a backup. As a battery, it can power lights and essentials like refrigerators and furnaces for several hours in an outage.
The GMP program is a pilot project that involves just 500 Powerwalls, available to customers for sale or lease. A few received the units free. The global home energy storage market has been called "embryonic," but Tesla's chief technology officer says that it is growing. JB Straubel told Bloomberg that the Teslas are "going in all around the world."
Many more of them could be going in in Australia, if the Green Party there has its way. The party wants the government to fund a program by which 1.2 million homes in Australia could install energy storage systems, like the Tesla Powerwall. They say the AUS $2.9 billion cost could be funded by eliminating subsidies to fossil-fuel intensive industries. The program would run for five years and would move Australia toward its plan to use 90 per cent renewable energy by 2030.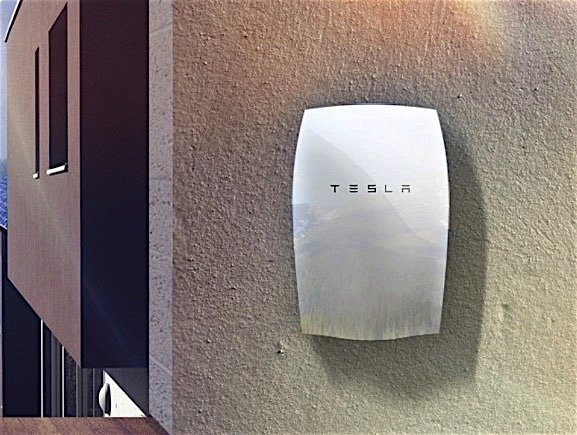 Here in Canada, a home builder has taken the first steps in the direction of home energy storage by offering the Panasonic Residential Solar PV + Energy Storage Solution as an upgrade to certain home models. LIV Communities is the first home builder in Canada to do so. The Panasonic lithium-ion battery integrated system, according to the company, allows consumers to maximize consumption efficiency, adjusting the system as energy needs change. Customers can use power from the solar PV, the battery, and the grid, as well as store power.
While these examples of consumer adoption represent a tiny fraction of overall energy consumption—Tesla reportedly delivered 2,500 Powerwalls worldwide in the first quarter—the fact that there is growing competition, and investor interest, is a sign that the industry could be about to grow. Besides the Panasonic system, Daimler AG, parent company of Mercedes-Benz, is marketing the battery system it originally developed for its electric cars, as a home energy storage system. With up to eight of the 2.5 KWh lithium-ion batteries sequenced, a consumer could capture solar power for later use with virtually no losses, according to Daimler.
A Chinese solar energy company, GCL System Integration Technology, also introduced a home storage unit at an Australian solar energy trade show earlier this week. The Chinese say their product, called E-KwBe, offers high energy density, advanced management capability, long service life and convenience. Two models offer capacity of 2.5 kWh or 5.6 kWh. GCL will be marketing its products in Australian to begin with, but has plans to to expand across "the wider southern hemisphere" as well as into the US, India and Japan.
In Britain, meanwhile, a battery company called Nexeon announced that it had raised £30m (about CDN $56 million) to expand its operations and develop its next generation of silicon anode Lithium-ion batteries which, it says, will have extended cycle life and increased capacity. The company is not specifically working on home energy storage systems, but developing batteries that deliver high performance at low cost is seen as key to that possibility.
And an event focusing exclusively on energy storage commercialization opportunities will be held in June in San Diego, California. The event is being promoted as an opportunity for utilities, policymakers, financiers, and developers to rub shoulders and explore technologies, financing, and market opportunities.