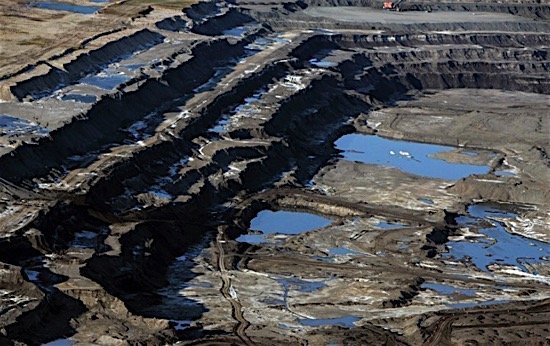 There is talk of recovery in Canada's oil industry today as Calgary-based Encana reports operating earnings of $89 million for the second quarter ending June 30. This is in contrast with the $167 million loss reported for the same quarter one year ago. The company also announced that it would increase its capital expenditure program by $200 million, to about US$1.2 billion. Encana attributes the improvement   to a "relentless focus on execution excellence" during the second quarter. This allowed the company to lower the costs of transportation, processing and operating expenses, and to improve its capital efficiency, it said in a statement.
Encana president and CEO Doug Suttles said that the company was one of the "lowest cost, highest performing operators" in each of its four core plays. Its new-found capital efficiency gains, Suttles said, are enabling the company to increase its returns. "By reinvesting savings and modestly increasing capital, we are adding 50 per cent more drilling and completions activity to our 2016 program." Suttles said that the last two years had been the toughest in decades, or even ever, in the oil industry, but "I do think we are seeing recovery." No more job cuts are planned at Encana. The company's shares jumped 6.2 per cent to $11.08 after the announcement of the quarterly profit.
Encana's production, unlike that of other Alberta oil producers, was not affected by the Fort McMurray fires in May. Analysts say that the benchmark price for oilsands bitumen rose by 58 per cent in the second quarter of the year, from $26.93 a barrel to $42.52, largely as a result of a cut in production of 1.5 million barrels a day. This amounted to approximately 28 million barrels of lost production because of the fire. Husky Energy, for one, saw production drop from 27,200 barrels per day in April to 4,300 bpd in May. Still, higher oil prices are expected to give Husky a 9 per cent boost in cash flow, according to RBC.
Meanwhile the CEO of Precision Drilling Corp. told the Financial Post that the company's customers appeared to be "looking beyond" the low oil prices of earlier this year and "resetting spending" to current prices. This, said Kevin Neveu, represented the early stages of planning for "improved longer-term fundamentals." Precision's revenue was cut by more than half in the second quarter as the use of oil rigs plunged. Neveu's optimism is supported by analyst David Meats of Morningstar, who said he expected many companies to add "one or two extra rigs" and complete more wells.